UNF hires new women's basketball coach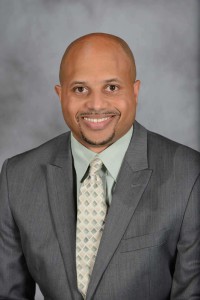 It was announced on Friday, April 17, that UNF has hired former University of Miami Assistant Coach Darrick Gibbs as the new head coach for the women's basketball team. Gibbs has had 17 years of collegiate athletic experience.
"We are thrilled to be hiring a coach with Darrick's experience in developing successful programs," UNF Athletic Director Lee Moon said. "He has a strong recruiting knowledge and solid relationships in the state of Florida. He has been a part of championship teams and helped lead teams to NCAA and WNIT appearances. Darrick has a great attention to detail and came into the process with a very organized plan on how to successfully build the UNF program and brand. He is a tireless worker and is focused and determined to help our women's basketball student-athletes be the best they can be."
Over the course of his 17 years, 10 have been at the University of Miami. He has led the Hurricanes to six consecutive postseasons including four trips to the NCAA Tournament. During his tenure at UM, the women's team took home the ACC Championship in 2011. This past season ended in a 20-13 record for the Hurricanes.
"I would like to thank President Delaney, Lee Moon and the UNF Athletic Department for giving me this opportunity to be the next Head Women's Basketball Coach at the University of North Florida," Gibbs said. "This program is ready to take off and everything is in place for that to happen. This is an absolutely perfect fit for me and my family, and we are looking forward to becoming an integral part of the Osprey family and the Jacksonville community."
—
For more information or news tips, contact [email protected]; if you see an error in this story, contact [email protected].