Findel-Hawkins knocked out of NCAA Singles Championship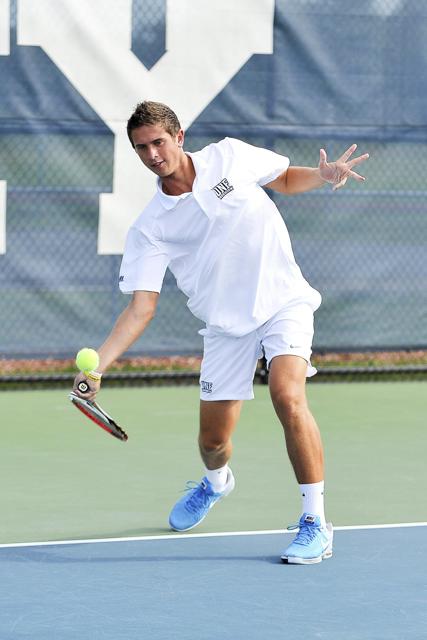 Jack Findel-Hawkins, the first Osprey to compete in the NCAA Singles Championship, made it as far as the Round of 64 at Baylor University's Hurd Tennis Center in Waco, Texas.
Findel-Hawkins' tournament run ended with a 6-4, 6-3 loss to USC Roberto Quiroz.
According to the athletics department at UNF, the May 20 tournament was Findel-Hawkins' first return to the court after two months of being sidelined with an injury.
"Jack has done a superb job of getting back to his full fitness level in such a short period of time," UNF's Head Coach Mark Finnegan said prior to the season ending loss last week. "We had a great match last year against USC in the doubles first round, so I know Jack is excited about facing another USC opponent. He is ready to get out there and compete again."
Quiroz was ranked at No. 25, according to Intercollegiate Tennis Association's Singles Rankings. Findel-Hawkins sits at No. 95 and finishes up the season with a 13-7 record in singles matches, and claimed the Bedford Cup earlier this season.
—
If you seen an error, have more information or news tips, contact [email protected].