Competing with the best: NCAA Division I Track and Field East Preliminary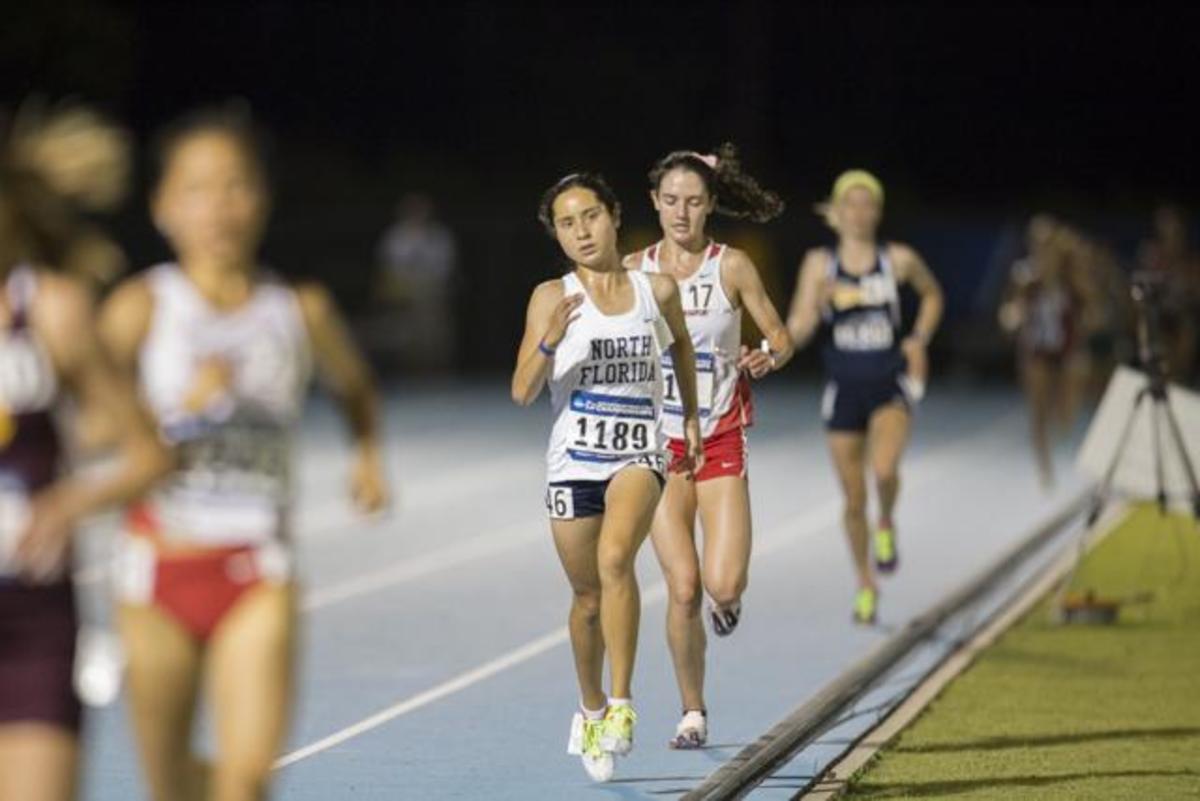 Four Ospreys competed in the 2015 NCAA Division I Outdoor Track and Field East Preliminary Championship hosted by UNF in Hodges Stadium on May 28-30. The top athletes in the East region were in competition.
On May 28, freshman Nick Morken ran in first round of the men's 800 meters, setting a time of 1:49.90.  This is the third fastest time in his career. Morken finished seventh in his heat and 37th overall for the night. Morken earned the honor of Most Outstanding Freshman Performer in the Atlantic Sun Indoor and Outdoor Championships.
Freshman Eden Meyer ran in the semi-final of the 10,000 meter, setting a time of 35:30.61 to place 31st. This is Meyer's third fastest time of her career.
"It was a great year for both of these athletes," said UNF Track and Field Director Jeff Pigg. "We are so proud of what they did and accomplished. They are definitely part of a solid foundation to build our program on. Eden and Nick are focused and driven to do what they need to do to get back here and continue to grow and improve next year. Overall I'm extremely excited of how they both competed tonight. Having them compete at the NCAA Preliminary on our home track also makes this event much more fun for our team, staff and fans."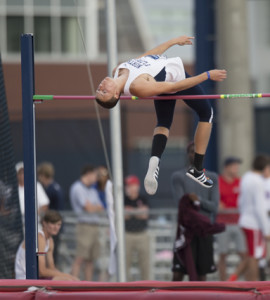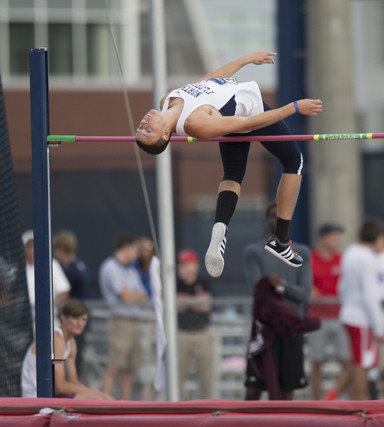 On May 29, freshman Bobby Harris jumped 2.09m (6'10.25") in the first round of the men's high jump competition to place 19th. Harris just missed advancing to the next round on his following attempt of 2.13m. During his freshman career, Harris claimed the gold medal in the Atlantic Sun Conference Championship.

"We are very proud of how Bobby handled himself in a meet at this level where he battled some of the best jumpers in the East region and the nation," Pigg added. "He showed a great amount of poise to bounce back after missing his first jump of the day. Bobby was our best finisher of the meet and competed at a high level and that is exciting for the future."

North Florida senior Elle Baker made her second consecutive appearance in the women's 3,000 meter Steeplechase. In the Steeplechase, a runner goes around the track, traversing obstacles such as a water pit. Baker finished with a personal best of 10:19.25, placing her in the 12th spot of her heat and 32nd overall. During her career, Baker claimed multiple all-conference honors along with academic awards.

"This was an awesome way for Elle to finish out her career," said Pigg. "Running your lifetime best in your last race at the NCAA Prelim on your home track is pretty cool. Elle had a nice career at UNF and is truly a great representative for what kind of program we have and want to continue being on and off the track."

Some of the notable finishers over the weekend:

Jacksonville native Kendal Williams, a freshman at Florida State University, excelled at the East Preliminary and will be advancing to the NCAA Division I Championship being held in Eugene, Oregon on June 10-13. Williams will be competing in the 100-meter, 200-meter and 4-x-100-meter events.

Michigan State's Leah O'Conner finished the Steeplechase with a time 9:35.33, placing her in the top position for the competition and setting a new Hodges Stadium record.

Jacksonville University's Shanique Walker placed ninth in the women's 100-meter hurdle, which qualified her for the next round.

[doptg id="168″] Gallery photos by Morgan Purvis

—

For more information, news tips, or see an error in this story, contact [email protected].