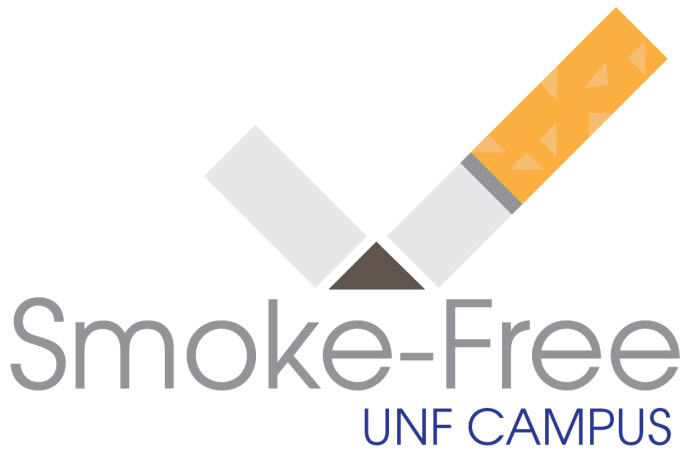 As of Aug. 1, UNF is officially a tobacco-free campus. After four years of surveying and planning, the Breathe Fresh campaign's voluntary regulation aims to provide a healthier campus environment for students, faculty and staff.
According to the regulation's policies, smoking is prohibited across the entire campus. The voluntary compliance goes as far as to say smoking is not allowed in a personal vehicle if it is on UNF property.
While there are no measures to enforce the regulation, the policy leaves it up to the campus community to encourage smokers to stop smoking.
UNF does not fine offenders for smoking, while other universities do. Tulane University fines offenders with a $25 ticket.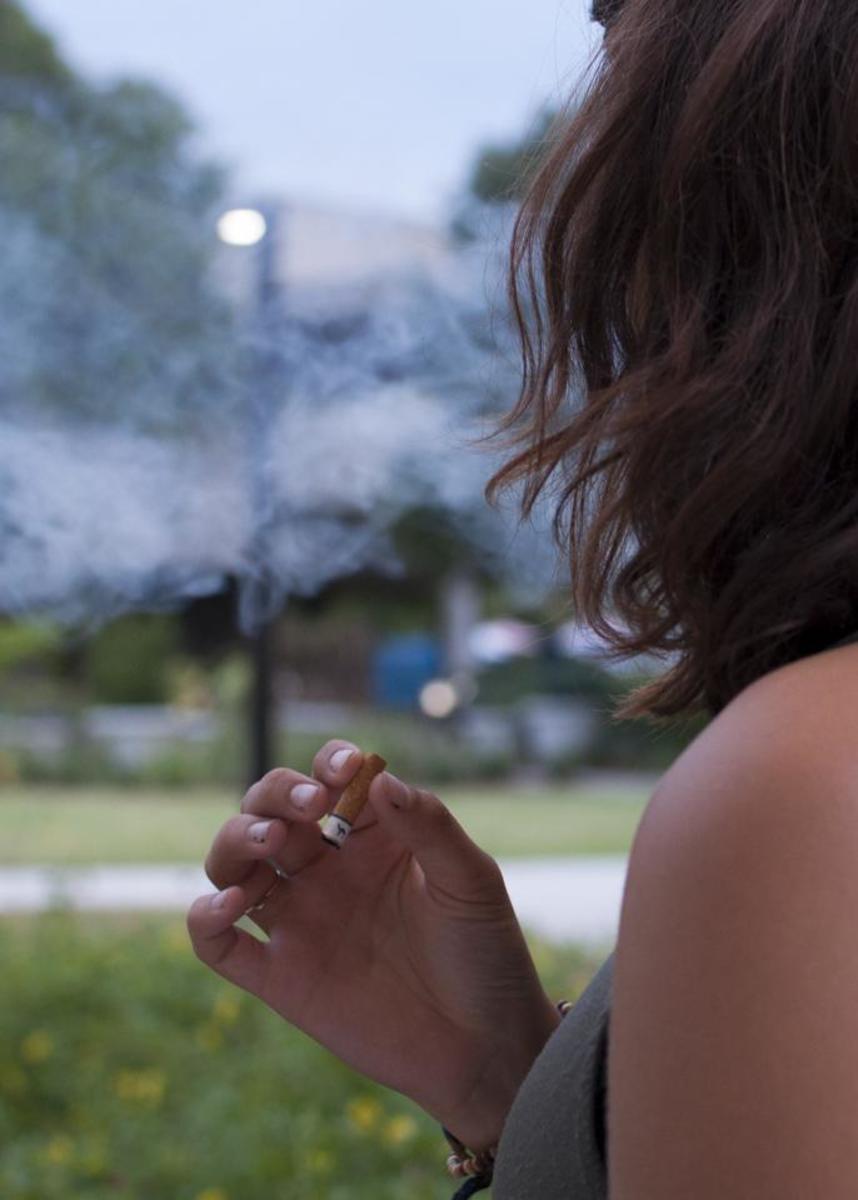 UNF joins 1,079 campuses across the country that are 100-percent tobacco-free, according to Americans for Nonsmokers' Rights. Since July 1, 710 of those schools prohibit smoking e-cigarettes as well. At UNF, e-cigarette use is allowed outdoors only, not inside any building on campus.
Director of Health Promotion Shelly Purser said the mission of the regulation is to create a healthier campus environment.
"We're not saying don't smoke, we're just saying you can't smoke right now," Purser said. "It's going to help eliminate all the tobacco litter. This is a voluntary compliance and the university community needs to be part of it. We're looking at this as more of a culture change for the university."
Purser said this change will not happen overnight but she hopes students encourage each other to keep up the university's smoke free status. Health Promotion will do its part by providing cessation resources such as free one-on-one counseling sessions and workshops.
The Breathe Fresh initiative began in 2011 after UNF's Safety Council voiced their concerns on the dangers of secondhand smoke. UNF conducted a Tobacco Attitude Survey to figure out the attitudes of UNF's students, faculty and staff toward smoking tobacco.
The survey received 4,097 responses from students, faculty and staff; 67.8 percent supported the idea of UNF being a tobacco-free campus, and 78 percent of respondents said they preferred to socialize in a tobacco-free environment.
UNF's Board of Trustees passed the regulation in 2013.
Breathe Fresh is one of UNF's initiatives to create a healthier campus environment. On May 13, UNF received the First Coast Wellness council's platinum-level award as one of the "Healthiest Companies" in the city.
—
For more information, news tips or if you see an error in this story, contact [email protected].