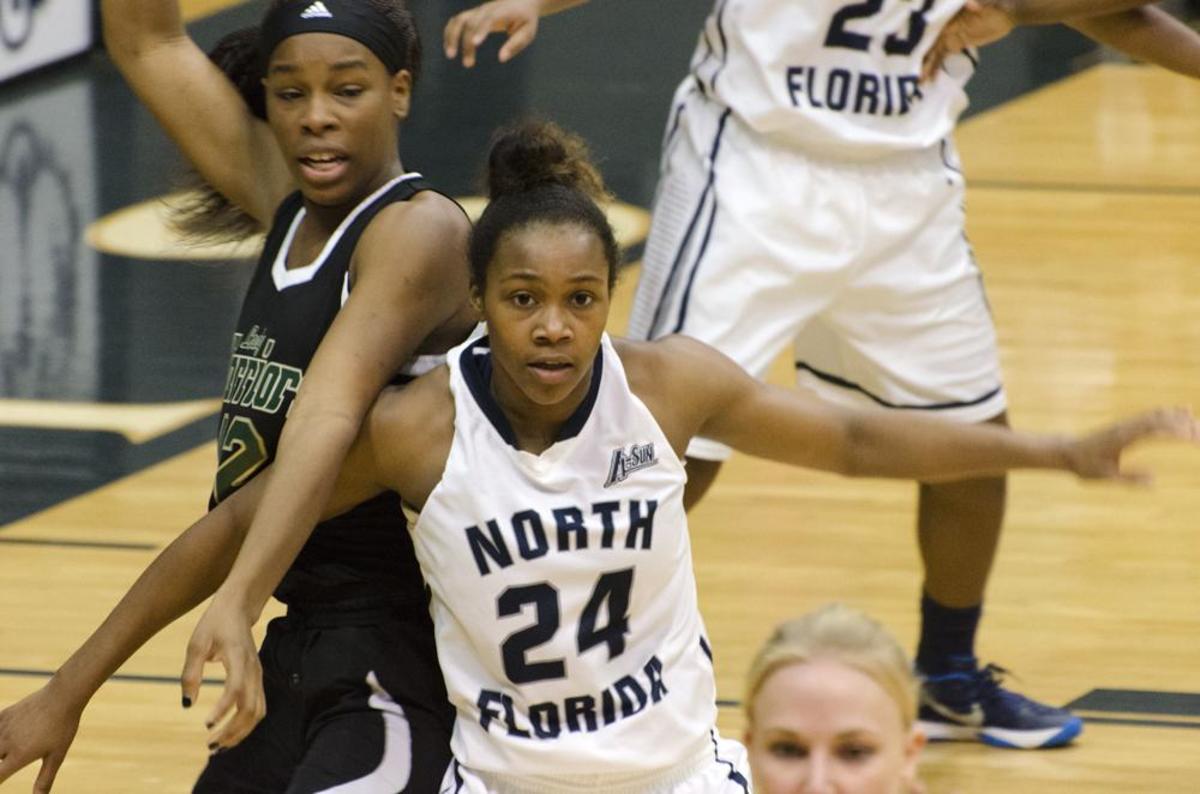 UNF women's basketball (1-2) lost 72-60 to the Webber International Warriors in an early game at UNF Arena Nov. 19. Both teams started off cold from the field, but the Warrior defense kept the Ospreys on ice.
After the first quarter of play, neither team could get a flow on offense. Webber (2-2) led a very low-scoring contest 9-7 going into the second half, but the shots started making their way in the basket. Unfortunately for the Ospreys, they didn't maintain control of the ball and could not generate enough scoring to keep up with the Warriors.
26 UNF turnovers lead to extra baskets for Webber, who scored 29 points off turnovers. The Webber defense forced 7 blocks and 13 steals, also causing problems for the Ospreys.
Osprey guard Claire Ioannidis scored a game-high 21 points, but also gave up 8 turnovers. Sophomore Maya Rumph pulled down a career-high 11 rebounds.
Warrior forward Jurnee Pettigrew earned team-highs with 14 points and 8 rebounds and forward Quanthavia Stalworth blocked 6 shots.
UNF will try to get out of their 2-game funk as they face the Purdue Boilermakers in their next contest on Nov. 21 at 3 p.m. in UNF Arena.
—
For more information or news tips, or if you see an error in this story or have any compliments or concerns, contact [email protected].