Ospreys rise and fall, lose 119-108 to LSU Tigers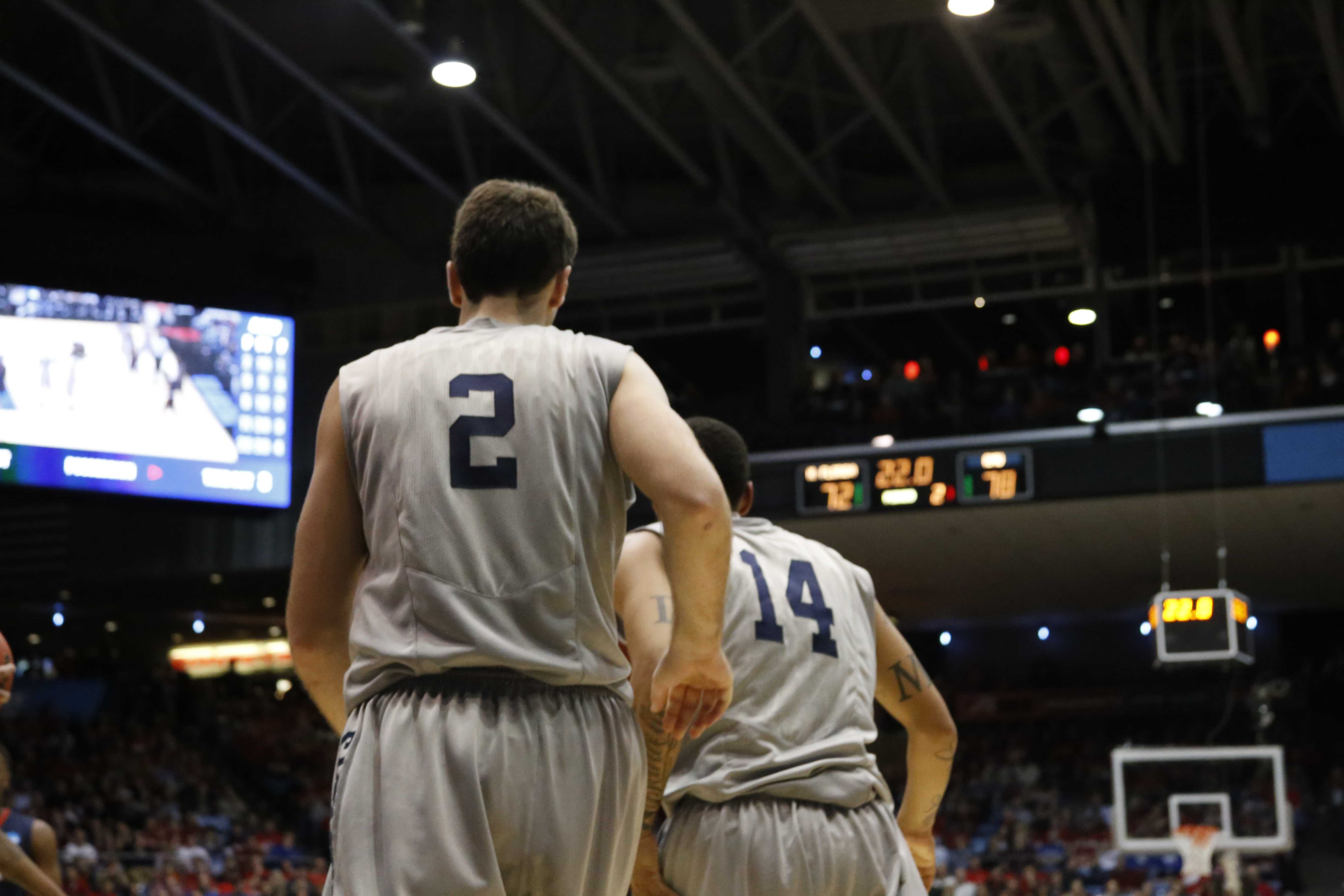 In an intense showdown, UNF men's basketball (6-3) fell 119 -108 to the LSU Tigers (4-3) on Dec. 2 in Baton Rouge, Louisiana. Two Ospreys fouled out of the tight contest down the stretch.
The Tigers scored first before the Ospreys went on a 9-0 run to take the lead early in the half. Guard Beau Beech connected on 6 shots from behind the arc in the first half. The Osprey lead reached an impressive 14 points over the Tigers behind consistent scoring.
Forward Demarcus Daniels hit a three-pointer just before the half to send UNF to the locker room with a 56-48 lead.
In the second half, the Tigers responded behind freshman Ben Simmons to cut the lead to 56-54 early. Simmons finished with 43 points and 7 rebounds for the Tigers.
The two teams battled bucket for bucket, with LSU taking the lead midway through the half. With 8:52 left in the game, forward Chris Davenport fouled out of the game with 4 points, and Daniels fouled out as well finishing with 18 points.
The Osprey fouls meant points for the Tigers who had 36 attempts from the free throw line compared to 13 for UNF.
Beech tallied 31 points and 6 rebounds with guard Dallas Moore adding 31 points and 7 rebounds.
Next, the Ospreys will face the Dayton Flyers on Dec. 5 in the University of Dayton Arena in Dayton, Ohio. The last time UNF played in Dayton Arena was during the NCAA tournament last season against Robert Morris.
—
For more information or news tips, or if you see an error in this story or have any compliments or concerns, contact [email protected].