[youtube https://www.youtube.com/watch?v=QBSWbrN-3Q4]
Video by Michael Herrera
UNF men's basketball (7-4) opened a four-game home stand with a 117-71 victory over the Coastal Georgia Mariners (4-8) on Dec. 12 at the UNF Arena. Six Ospreys recorded double digits in scoring.
Before tipoff, UNF held a moment of silence for longtime UNF scorekeeper Kent Bell, who passed away on Dec. 8.
In the first half, the Ospreys battled bucket for bucket with the Mariners. Each team made runs and defensive stops to keep the game tight early in the half. The Ospreys would pull away, leading up to their 46-point win.
UNF scored the last 11 points of the half to go to the locker room with a 62-33 lead.
UNF Head Coach Matthew Driscoll said the win was a team effort.
"Any time you have 24 assists on 37 passes, nine different players with an assist, seven guys with multiple assists, it's obviously a great team effort," Driscoll said. "And probably the best part of the night is watching the bench and how well the bench responded off as different guys got a chance to play."
During the second half, the Mariners struck first after the break for two quick scores. The Ospreys answered with free throws, three pointers and fast-break opportunities to cruise to victory.
UNF forward Demarcus Daniels shot 7-8 from the field, scoring a game-high 20 points off the bench, and tallied three blocks.
"We have a lot of offensive talent on our team, all the way through from top to bottom," Daniels said. "There are guys on the bench that can come in with 10 points."
The Mariners outrebounded the Ospreys 44-36. On the UNF defensive front, forwards Chris Davenport and Karlos Odum pulled in seven and six rebounds, respectively. Davenport also added a game-high four blocks.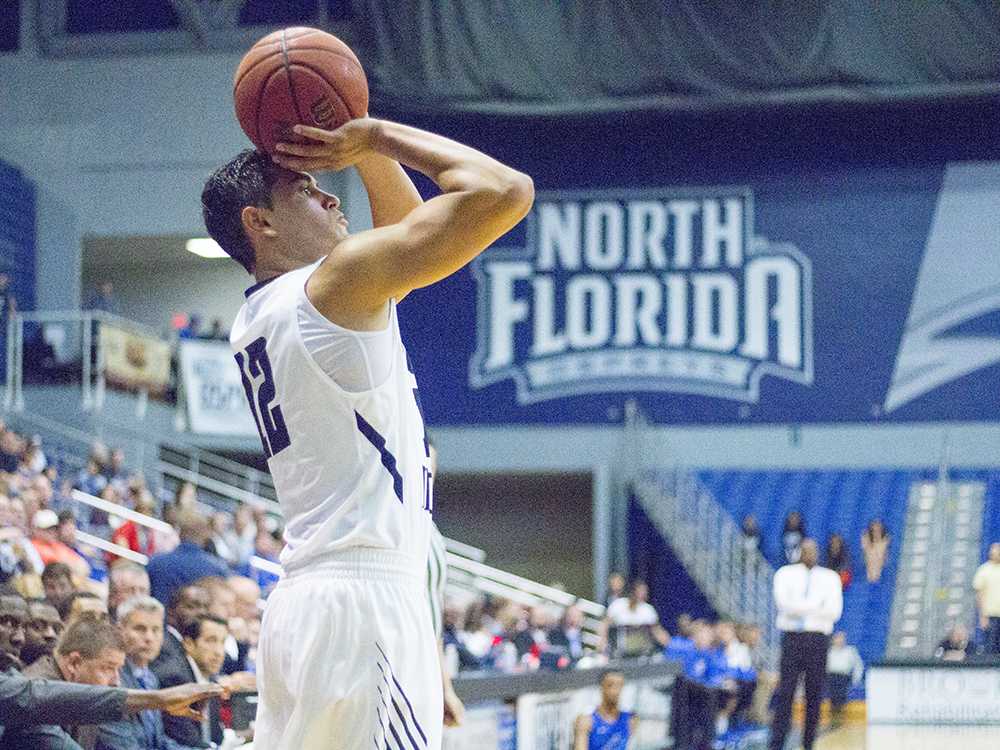 In the middle of the second half, forward Beau Beech fouled out of the game with just seven points and three rebounds. There were 47 total team fouls for the game. The Ospreys went to the free throw line 42 times, compared to 26 times for Coastal Georgia.
Coastal Georgia forward Dominic Early finished the night with 14 points and six rebounds.
Next, the Ospreys will face the Florida International University Panthers on Dec. 14 at the UNF Arena.
—
For more information or news tips, or if you see an error in this story or have any compliments or concerns, contact [email protected].