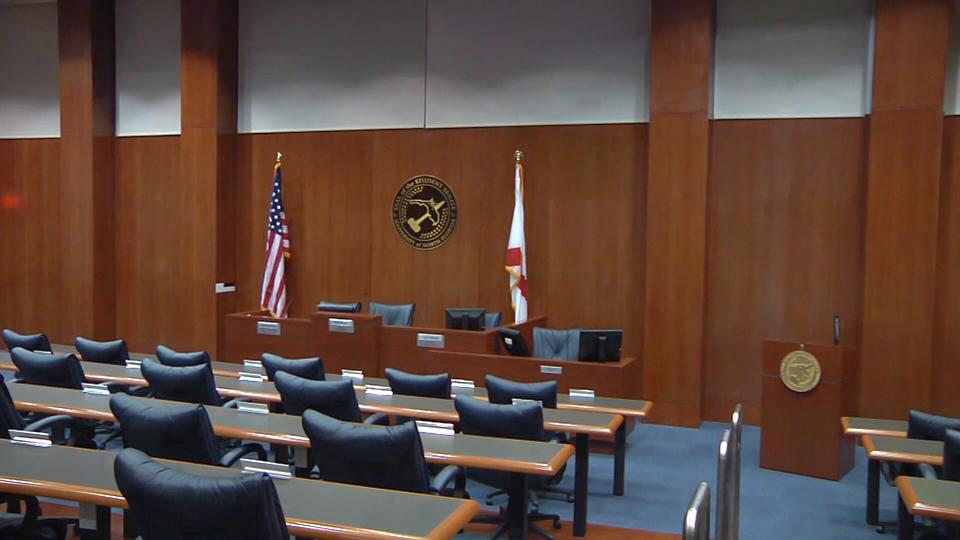 New Year, New Tech
The Budget and Allocations committee (BAC) approved a $12,772 special request for 10 laptops. They will be designated for student use during the upcoming SG elections pending a vote at the Feb. 22 Senate meeting.
Election Commissioner Bradley Johnson said the new Dell Latitude E7250 laptops would benefit SG long-term.
"A student may think it's excessive, it's sticker-shock, but that's what the special request budget is there for," Johnson said.
If the request is approved by the Senate on Feb. 22, the cost will be deducted from the $84,973.32  special request budget.
"These laptops are necessary to the system," Johnson said. "It really was the right time to put the special request through."
Johnson said it would take the elections budget three years to get the funding for the laptops and it would still come up $700 short, but the election budget doesn't carryover.
When asked why Student Government doesn't use iPads like previous elections, Johnson stressed the need for hardwired polling devices. Johnson said voting devices connected to Wi-Fi can't track where those votes came from.
"The data that we get by hard-wiring these computers help me and future Elections Commissioners gauge what student body needs to provide the best election," Johnson said.
The current laptops were at least ten years old and could barely withstand new operating systems, Johnson said. Asides from elections, he said the laptops would be used for various Student Government meetings and events.
Travel Requests
The BAC approved $8460 in travel requests.
The National Society of Black Engineers received $2000 for a conference in Boston.
$2000 was allocated to the Finance and Investments Society and $1960 to the Health Administration Student Association so the respective groups could attend conferences in Chicago.
Three groups were allocated $500: Catholic Ospreys for a missions trip to McDowell County, West Virginia, American Society of Civil Engineers for a competition in Tuscaloosa, AL, and UNF Spinnaker for two reporters to cover March Madness.
Policies & Procedures
The Constitutions and Statutes (C&S) committee deliberated over Chairman Dallas Burke's alterations to the Policies and Procedures.
Burke said he streamlined the language and clarified the Senate's absence policy.
"When I first came into the position, the policies were very vague. The changes that I am proposing make it clearer to the senators on what they're expected to do," Burke said.
The C&S committee will vote on the changes Feb. 29.
The committee eliminated two of Senator Ania Cajuste's six absence points from the record. She will have an impeachment hearing in two weeks.
Critical Questions
The Government Oversight (GO) Committee amended the Senate appointment process to include a written question asking students to think about how interested they would be in participating if Student Government involvement could not be put on a resume.
"People see Student Government as a resume builder and that's it," said Chairman Vaughn Sayers. "This is an exercise to make that person think."
The GO committee approved Paige Kaplan 6-0-0 for the last Associate Justice seat. Kaplan's appointment is pending a Senate vote Feb. 22.
47 Seconds & Counting
With only three voting members, the University and Student Affairs Committee met for a total of 47 seconds.
They failed to establish quorum by one member, which required four out of six members on the committee. One member was late and two did not respond when the Spinnaker reached out for comment.
—
For more information or news tips, or if you see an error in this story or have any compliments or concerns, contact [email protected].