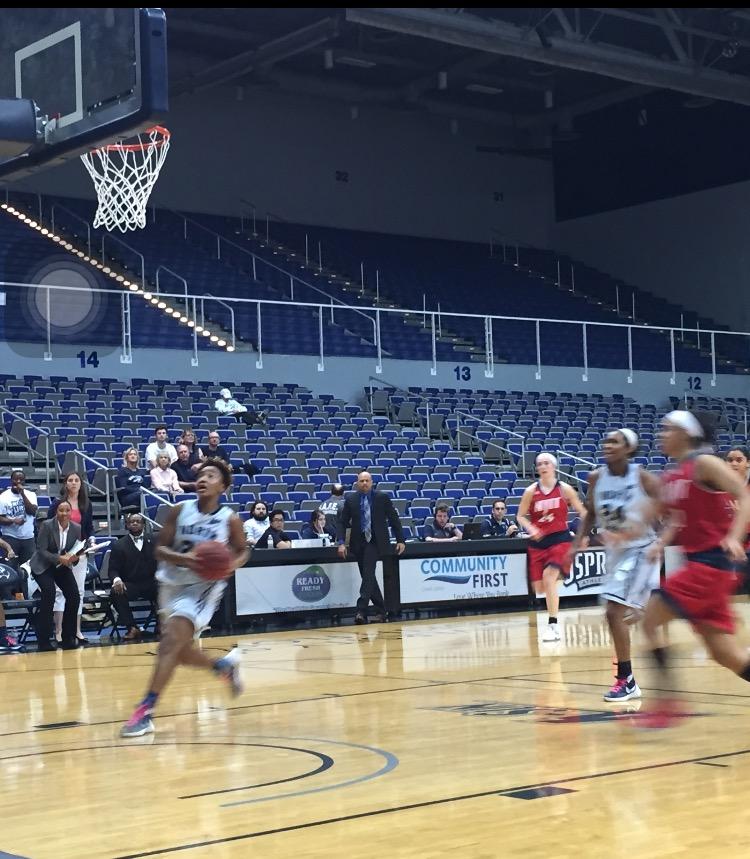 The North Florida women's basketball team (7-21 overall, 3-10 A-sun) won their last home game against the NJIT Highlanders (4-24 overall, 1-12 A-sun) 72-49 on Feb. 22.
In their last home game of the season, the Ospreys were ready to finish on a high note. The team had been hungry for a win since their last on Jan. 22.
In the first half they played like a team with nothing to lose, starting off strong with a 19-14 lead in the first quarter.
However, the Highlanders fought back in the second quarter to tie the game at 31 going into the half.
North Florida women's basketball head coach Darrick Gibbs discussed the scene in the locker room during halftime.
"We just talked about the things we were doing well, the things we wanted to keep doing," Gibbs said. "Obviously we needed to defend better. Offensively we've come along, but defensively we've been lacking. So we talked about that and what we needed to do to attack them defensively."
The Ospreys took off in style in the second half. North Florida standouts Claire Ioannidis and Sierra Shepherd led the game in scoring with 16 points apiece, and junior forward Karrah Johnson had another great game with 15 points.
The Ospreys got a valuable boost from their bench as well and outscored the Highlanders by 23 points in the second half to win 72-49.
The Ospreys play their regular season finale at Jacksonville University on Feb. 27.
—
For more information or news tips, or if you see an error in this story or have any compliments or concerns, contact [email protected].