Tennis cruises to victory in A-Sun play
Both men and women's tennis earned victories over the Lipscomb Bison Thursday evening at the UNF Tennis Courts.
Women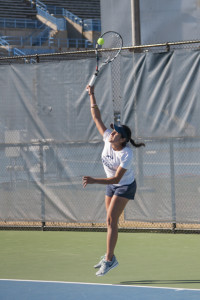 The women (8-5 overall, 3-0 A-Sun) opened the afternoon against Bison with a 6-1 win to remain undefeated in Atlantic Sun play.
Mariella Calderon and Michelle Valdez opened the match with a 6-3 win. On the No. 2 court, Luise Intert and Rafaela Gomez started hot with a 5-0 lead, but the Bison would battle back and win the match 7-6. This set up a tiebreaker, which would be decided in a matchup featuring Ospreys Noemi Hemmerich and Quetzali Vasquez against Bison Melissa Kromer and Laura Kent. Hemmerich and Vasquez would come out with the 7-6 win to clinch the point for UNF.
In the singles matches, the Ospreys continued their hot start to seal the game. Intert won 6-1,6-4 in the No. 4 spot to secure the Osprey's fourth-straight win.
The women face Kennesaw State next on April 2 at 10 a.m. from the UNF Tennis Courts.
Men
In the evening, the men (6-10 overall, 1-1 A-Sun) completed the 7-0 victory over  Lipscomb. It was the Osprey's first shutout since March 26, 2015 when they beat Kennesaw State 4-0.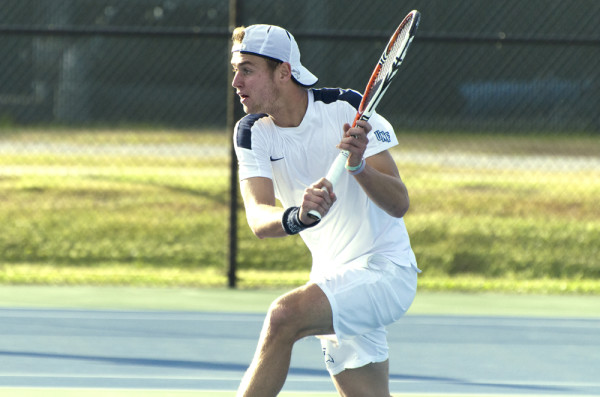 UNF would control the games throughout, clinching doubles points early. During the singles matches, junior Jack Findel-Hawkins earned his first conference victory after injuries hampered his ability to play in earlier conference matches.
The men will face Kennesaw State next on April 2 at 2 p.m. and NJIT on April 3 at 10 a.m.
—
For more information or news tips, or if you see an error in this story or have any compliments or concerns, contact [email protected].