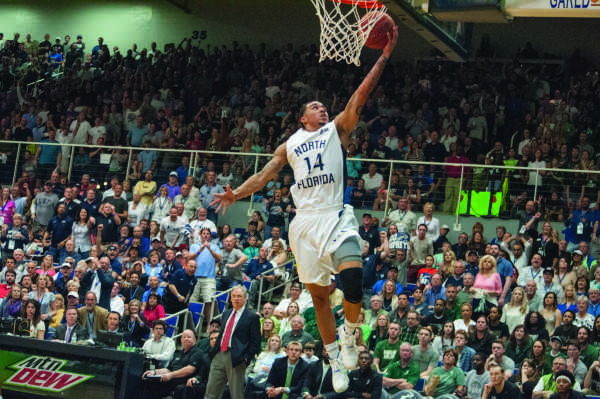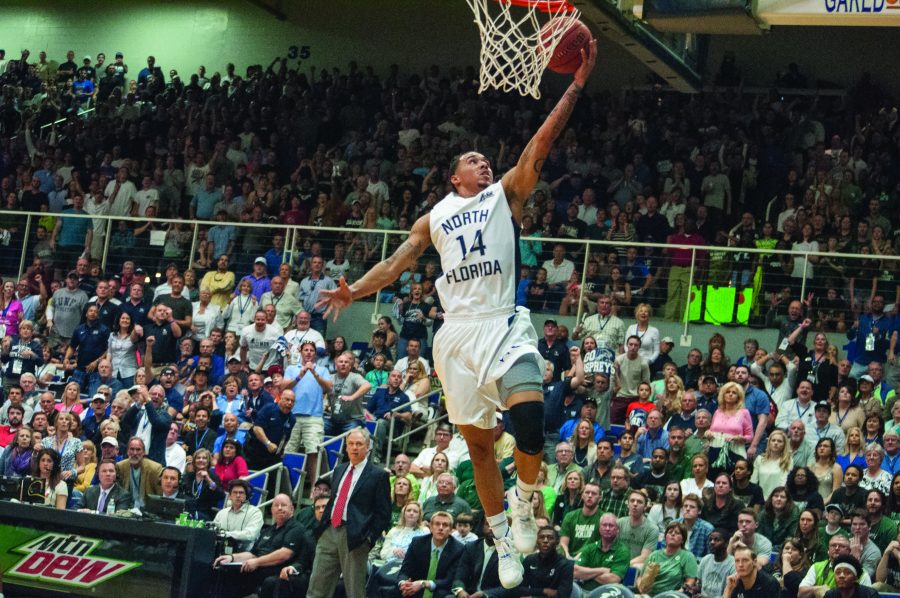 The Ospreys released the 2016-2017 basketball schedule Thursday night. Here are the important dates, followed by key takeaways.
Nov. 11: @ Auburn
Nov. 16: Miami
Nov. 18: @ LSU
Dec. 1: UF
Dec. 3: @ Syracuse
Dec. 10: @ Arkansas
Jan. 7: @ JU
Jan. 25: FGCU
Feb 23: JU
Takeaways
The first month of the season is packed with big-name competition. Three of the first four games are against teams from a Power Five conference, and Syracuse made it to the Final Four of the NCAA March Madness Tournament last season. A big win early could be a major confidence booster and set the tone for the year, similar to last year's opening-game upset over Illinois.
The University of Florida and Miami University, two of the most storied athletic powerhouses in the south, will play the Ospreys in UNF Arena this fall. The Gator's return will come 261 days after their last visit to UNF, when they ended the Osprey's season with a first-round rout in the NIT Tournament. It will be the first time Miami plays a game at UNF.
The Ospreys open Atlantic Sun play against rival JU, then close the season with a home game against them. The Regular Season Championship, which the Ospreys have won in consecutive years, and seeding in the Atlantic Sun Tournament could be decided in the season-ending showdown, and the Ospreys will have home-court advantage.
For the full schedule, click here.
—
For more information or news tips, or if you see an error in this story or have any compliments or concerns, contact [email protected].