Women's Basketball wins season opener
Video by Jas Chung
Women's basketball won its first game against Florida A&M, 71-60 at the UNF Arena. This was the first meeting of the two teams.
North Florida led the majority of the game over the Rattlers behind hot shooting and a deep bench.
Head Coach Darrick Gibbs spoke on the team's play.
"I was really pleased with the results especially considering we can play a lot better," said Gibbs. "We did a really good job executing offensively."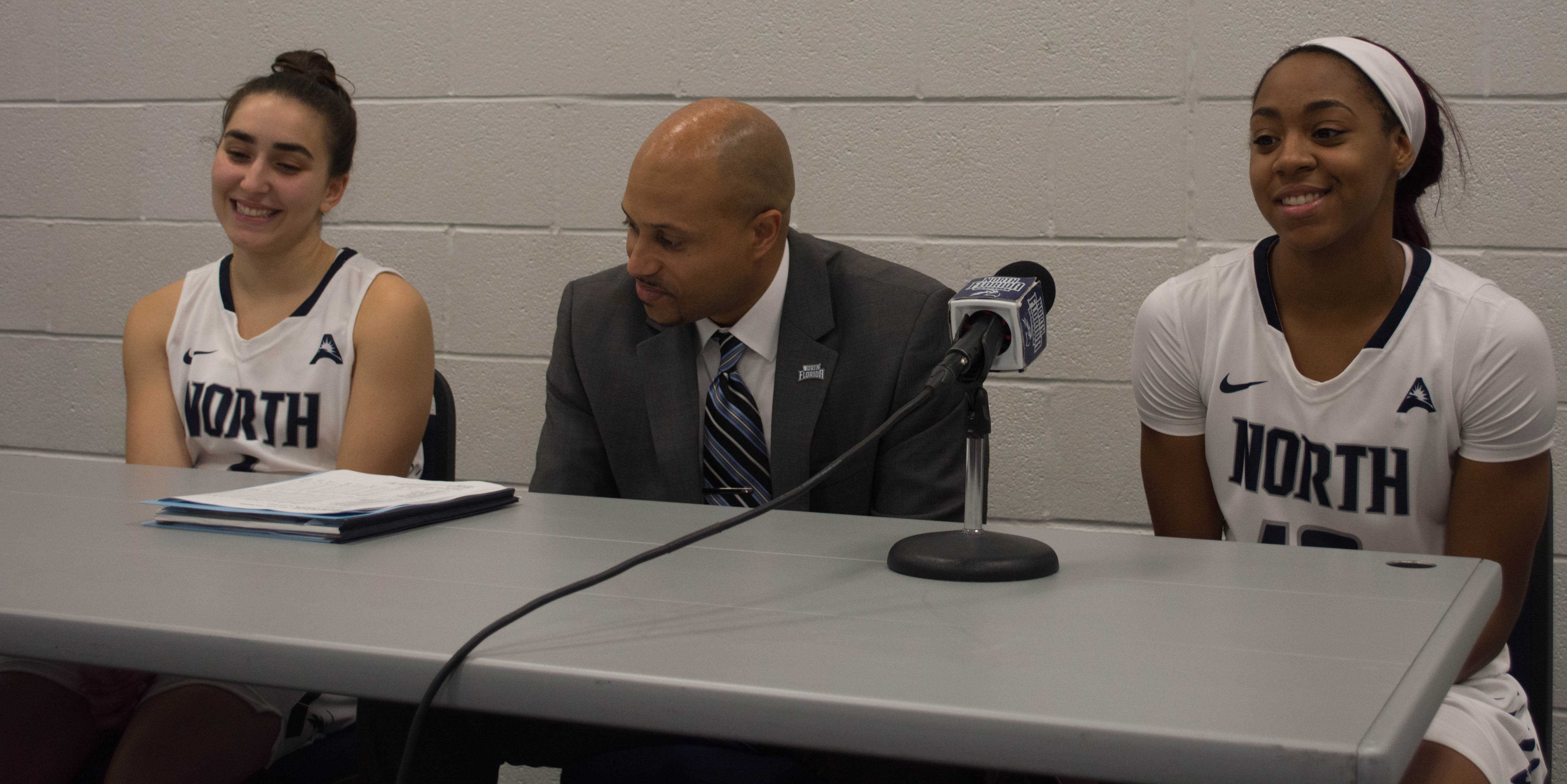 The Ospreys went up 10-2 in the first quarter after back to back threes by guard Claire Ioannidis. The senior was 6-6 from behind the arc, and had a total of 22 points, three steals and three rebounds.  
Ioannidis spoke on her perfect percentage from the three point line.
"That's definitely an ideal start shooting wise," said Ioannidis."My teammates set me up really well, they gave me really easy shots to knock down."
During the final seconds of the first quarter, Sierra Shepherd downed a basket from downtown to bring the score to 20-13. Shepherd had eight points and six rebounds.
In the second quarter, the Rattlers went on a seven point run to bring them to 28-29, within striking distance of the Ospreys. The teams went into the halftime break with one point separating the two.   
The Ospreys scored the most points during the third quarter, with 22.
Tesh Hanson garnered a double-double during her first appearance as an Osprey. The redshirt junior said she was "anxious" and "nervous" going into the game, but that could not be seen on the court.  The guard had 18 points and 11 rebounds in addition to three steals.
Late in the game, foul trouble plagued the Ospreys. Both Maiya Rumph and Simone Brown fouled out during the fourth quarter. Rumph finished with 6 points, 7 rebound and 1 block while Brown ended with 4 points and 3 rebounds.
UNF had a total of 22 turnovers to FAMU's 20.
All eleven of the active Ospreys were able to see minutes on the court during the win.
Next the ladies will face USF in Tampa on Nov. 15 at 7 p.m.
—
For more information or news tips, or if you see an error in this story or have any compliments or concerns, contact [email protected].