Ospreys crumble versus Miami 94-56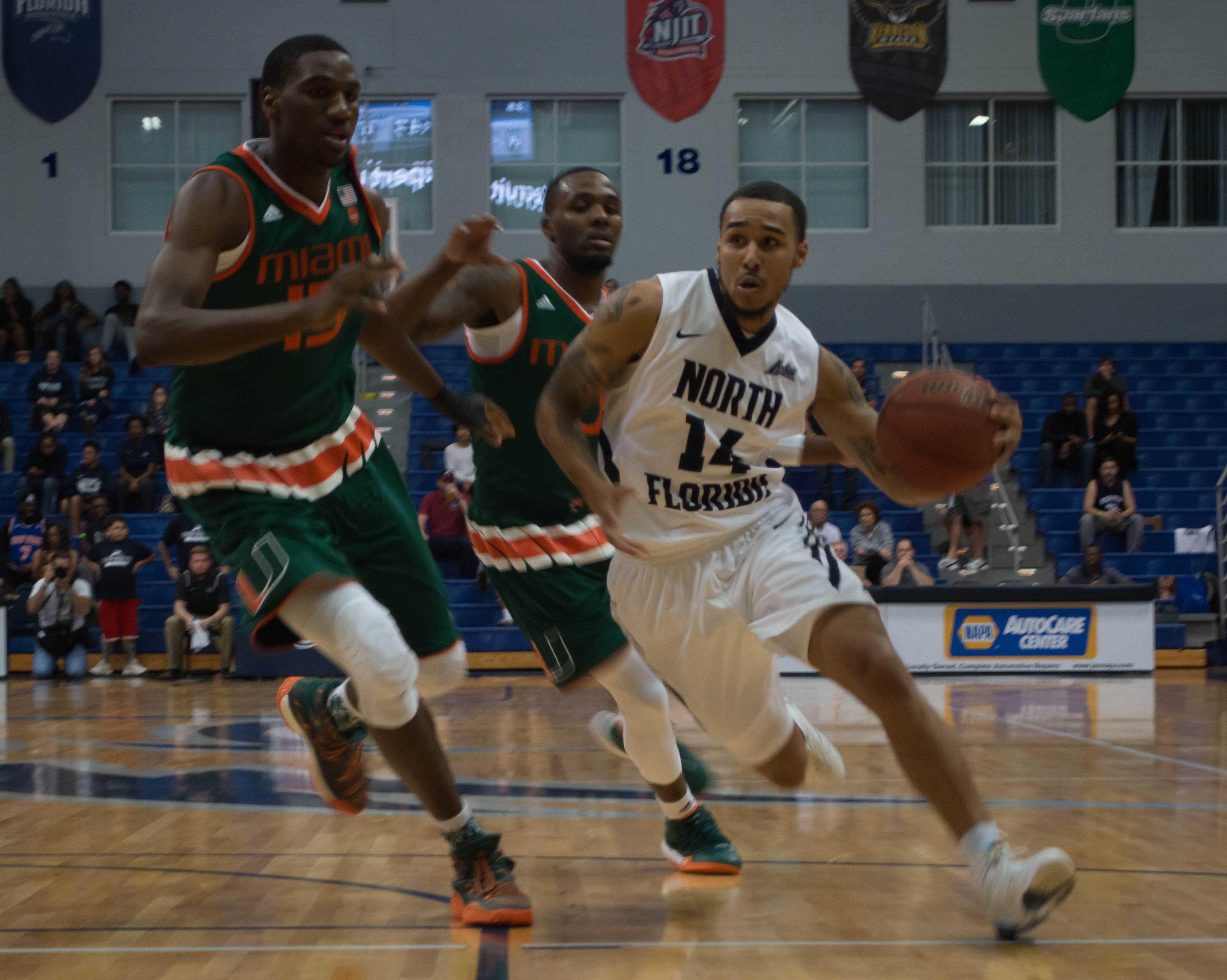 Coming off its dominant win against Edward Waters, North Florida (1-2) had a second chance against major competition when Miami (2-0) came knocking at UNF Arena. The results weren't pretty for the Ospreys.
The Birds of Trey have thus far failed to live up to its nickname this season, only making 12-50 from downtown. Those struggles continued tonight with the Ospreys shooting 29.2% from beyond the arc.
To North Florida's credit it didn't help that the Hurricanes were shooting lights out and its first half performance of 51.4% from the field and 54.5% 3-point shooting helped boost them to a commanding 48-20 lead at the break.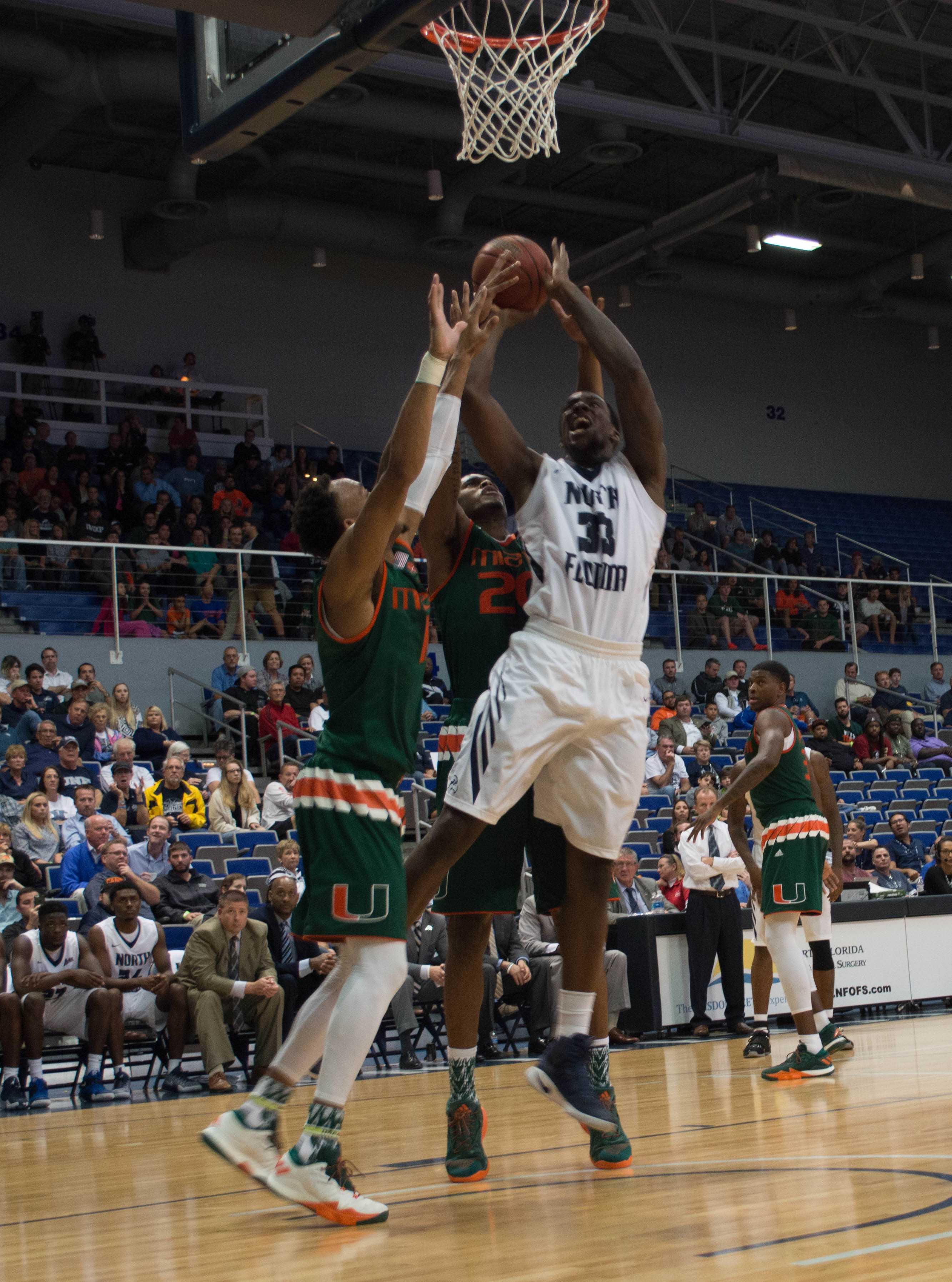 North Florida's struggles weren't limited to shooting. The Hurricanes outscored them in the paint 52-27 and out rebounded the Ospreys 46-31.
Most shocking stat of the night included three of the Ospreys starters (senior forward Chris Davenport, redshirt-senior guard Aaron Bodager and redshirt-junior guard Nick Malonga) combining for 0-14 from the field.
"For some reason we haven't been able to get Chris [Davenport] flowing," Driscoll said. "Chris is such a huge asset to us however we've asked him to score more and he doesn't have those guys like [former forward Demarcus Daniels] Bae Bae and Trent [Mackey] and Beau [Beech] who he can just throw the ball to."
The struggles all around the court sealed a punishing 94-56 loss for North Florida. With this loss the Ospreys have been outscored 177-122 by power-five schools this season. The Ospreys hope to correct that with a road trip to Baton Rouge to take on the LSU Tigers on Nov. 18.
Though the season hasn't started the way the Ospreys would've liked Coach Driscoll still had high expectations for this season when asked what this team's ceiling was.
"Atlantic Sun [Conference] Championship is March 5th, I'll see you there."
—
For more information or news tips, or if you see an error in this story or have any compliments or concerns, contact [email protected].