Men's Basketball lose in a nail-bitter to Ball State University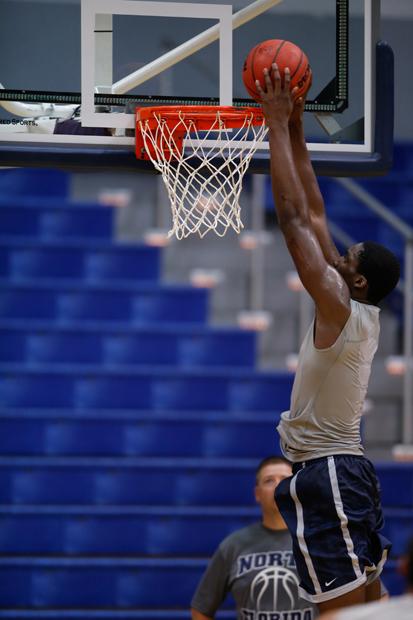 North Florida faced Ball State University, and lost in a close game, 68-73 in their last game of 2016 on Thursday night.
During the first half, BSU (9-4) dominated UNF (4-12). Ball State scored 15 straight points, bringing the score to 28-11 in their advantage.
The Cardinals were able to keep UNF's star guard Dallas Moore to only five points in the first half. When the halftime buzzer sounded UNF trailed by 23 points.
Out of the break, UNF was able to get more of their offensive juice flowing. Moore scored 24 points during the second half, bringing his game total to 29 points in addition to seven rebounds.
Freshman Garrett Sams added an additional 15 points to North Florida's total.
During his second game back from suspension, senior forward Chris Davenport also netted 14 points in addition to six rebounds.
During the second half, UNF went on two 10 point runs, ultimately bringing the score to 62-60 in BSU's advantage. But Ball State then netted a couple buckets of their own.
The Cardinals and Ospreys were almost even in every category, except for bench points. North Florida's bench only produced 14 points in comparison to Ball State's 32.
The Cardinals were ultimately able to maintain their lead and earned the win 73-68.
With Moore's 29 points, he now has scored 1,985 points during his career at UNF, and is likely to be the first and only Osprey basketball player ever to have over 2,000 career points.
Next UNF will start the new year off on Jan. 2, when they face Palm Beach Atlantic in the UNF Arena. Tip off is at 7 p.m., this will be UNF's final non-conference game.  
—
For more information or news tips, or if you see an error in this story or have any compliments or concerns, contact [email protected].