North Florida is home to several international student-athletes extending from Australia to Serbia. Life as a student athlete is different, but being an international student brings different perspectives.
According to NCAA.org, to become an international student athlete is a process. Student athletes have to register with the NCAA eligibility center. After registering, an athlete sends in academic records (translated in English) to prove graduation.

For some athletes, getting notice involves sending reels of film across the world, a lot of emails and Skyping through different time zones.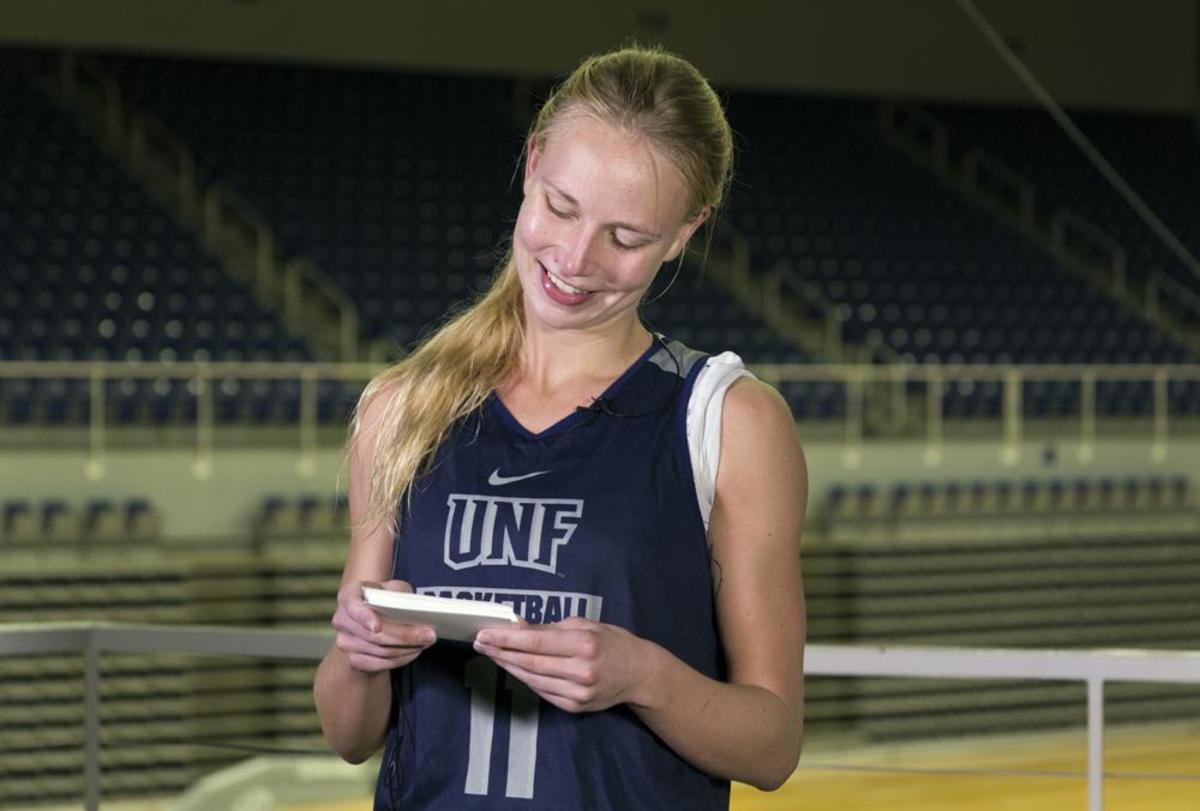 Taru Madekivi, a guard/forward for women's basketball, is originally from Turku, Finland. Madekivi wanted the opportunity to continue playing basketball while still getting a higher education — an option not easily available in Finland.
Unlike the United States, sports are not connected with a school program. Instead there are club teams where athletes hone their skills.
Madekivi, who has been playing since she was five, had simple reasons to come to UNF.
"I wanted to come to Florida for the sun," Madekivi said, "and I like the program they had going on here for basketball."
North Florida's Nutrition and Dietetics program was a key factor in Madekivi's decision to play college basketball as an Osprey.
Madekivi sees her experiences as slightly different after having to speak English more frequently and being 4,864 miles from home.
"I feel like I know a lot of other international athletes," Madekivi said, "Like you get kind of like a community feeling and you will always have something to bond over. Like you are far away from home too."
Men's soccer player Adrián Núñez made his start in San Jose, Costa Rica. Before winning the ASUN freshman of the year, Núñez played on club teams. After high school, Núñez tried to balance playing soccer while attending the University of Costa Rica, a hour away from his team's home base.
Núñez's  said his recruitment to UNF began after head coach Derek Marinatos made a trip to Costa Rica.
"Coach Derek [Marinatos] came to Costa Rica for a showcase to look for some players and I went there, and I played and he offered me [a] scholarship and I came here," Núñez said.
Núñez likes the overall experience of being a student athlete because of the close-knit community that's willing to help.
"It's different from Costa Rica. Because here the teachers care about you," Núñez said. "You know, if you are an athlete they knew and they helped. Because in Costa Rica, like they didn't care, because it not like the college team, you know."
While these two athletes are far from home, their family still cheer them on with the aid of ESPN3 and planning visits during the season. You can catch these student-athletes in the classroom, at the UNF arena or the Hodges Stadium.
__
For more information or news tips, or if you see an error in this story or have any compliments or concerns, contact [email protected].