A glimpse at the Osprey's potential starting five
The post-Dallas Moore era may still be months away, but it's never too early to analyze the returning players.
The Ospreys will be losing three pivotal seniors in Aaron Bodager, Chris Davenport and Moore, and starting guard Garrett Sams will be transferring next season to the University of Tennessee at Martin. Two starters return. The Osprey backcourt will be relatively inexperienced, but they have a lot of potential.
Overall the Ospreys won't be as deep as past seasons. The team is also undersized and guard heavy. In order to win, the team will probably have to play faster and spread the floor. They'll probably play with four guards and either a forward or center during many games to compensate for their lack of size.
Here's the Spinnaker's projected starting five for the 2017-18 basketball season.
Romelo Banks (Center, 6-11)
7.5 PPG, 6 RPG, 1.3 BPG
The fifth-year senior is definitely a force in the paint. Banks will bring much needed wisdom and experience to the Ospreys. Last season Banks didn't play very aggressive, this could be due to the fact that he was returning after missing a season due to an ankle injury. If Banks plays to his full potential he could average a double-double this season.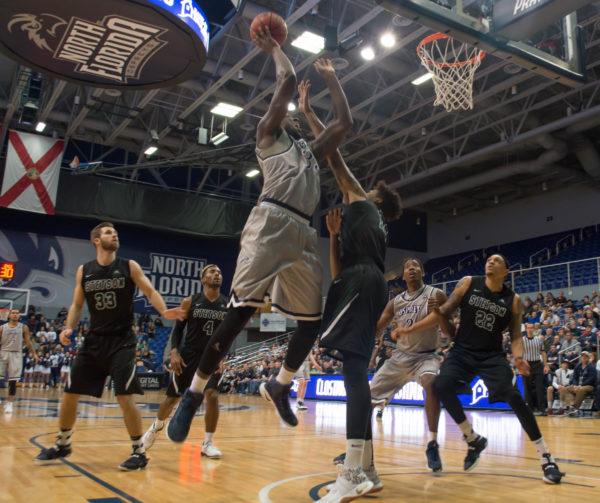 Wajid Aminu (Power Forward, 6-7)
9.1 PPG, 6.5 RPG, .542 FGP
This is definitely going to become Aminu's team. The reigning ASUN Freshman of the Year had five double-doubles during his debut season. Aminu is a bit short for his position and he needs to bulk up a little more. Once he does that he'll be almost unstoppable.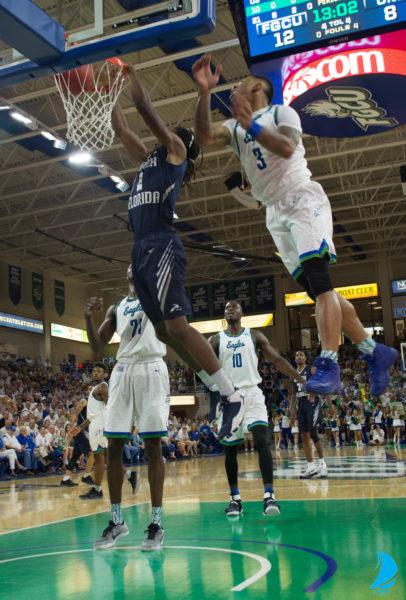 Osborn Blount (Point Guard, 5-10)
9.2 MPG, .688 FTP, 2.8 PPG, .305 FGP
Blount plays with no fear and isn't afraid to drive into the paint or pull-up for a quick three. One down side to Blount is he's undersized, so some players may be able to take advantage of that.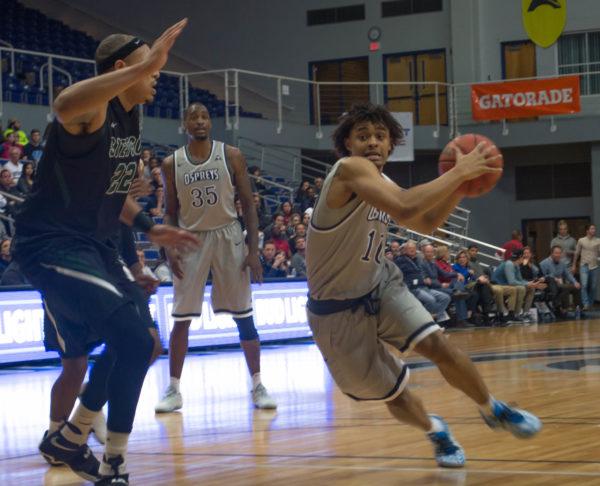 CJ Fisher (Shooting Guard, 6-2)
5.3 MPG, .438 FGP, .435 FTP
Fisher has excellent ball handling, and he's probably one of the fastest on the team, if not the fastest. The one thing he lacks is experience at the college level. But Fisher has been practicing with the team for two years, so hopefully it pays off.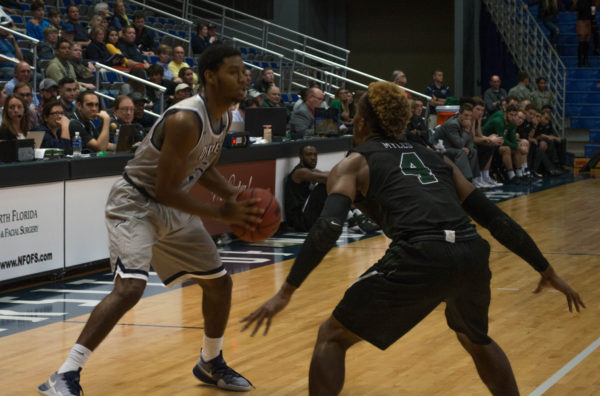 Aaron Horne (Small Forward, 6-5)
MPG 15.3, 4.0 PPG, .733 FTP
Horne has the potential to be a versatile player at UNF. Florida Hoops Report named him the top  small forward FSCAA, according to UNF. At the junior college level he averaged 18 points and five rebounds before becoming an Osprey. Horne just lacks division one experience.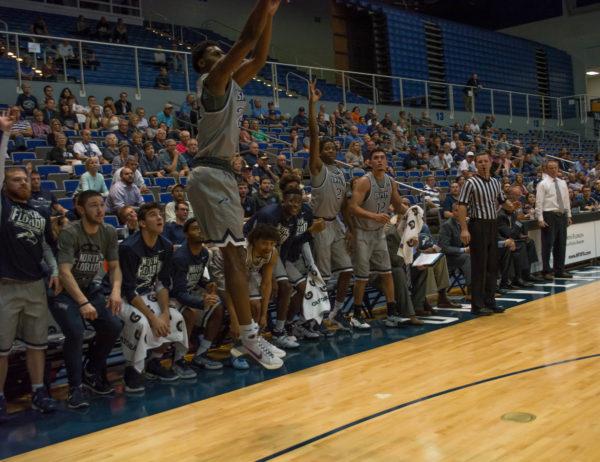 __
For more information or news tips, or if you see an error in this story or have any compliments or concerns, contact [email protected].