New parking garage not in UNF's future, parking services director says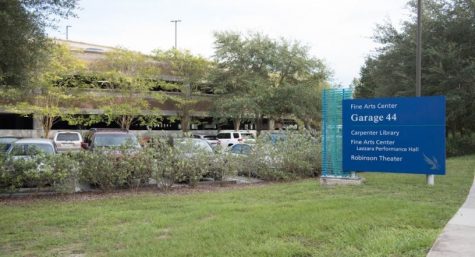 Parking is always hectic, and many students think the solution to this problem would be to build another garage on campus. But UNF does not think this solution is the answer to the problem.
George Androuin, director of Parking Services explained that building a new parking garage isn't impossible, but also isn't an easy task.
"Garages are really expensive so we'd have to look at the need, and where that area would be," Androuin said. "It's not out of the realm of possibilities, but I have to admit, the budgets are extremely expensive [to build another garage]."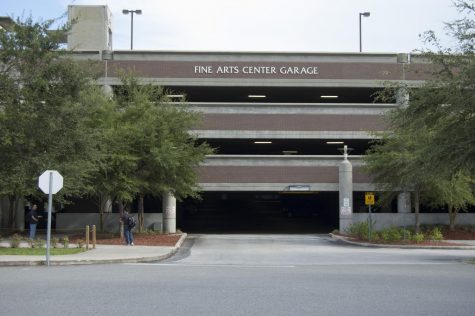 The Arena Garage cost  $5,258,559 to build and the Fine Arts Garage cost $7,455,593 to build. Between the two garages an addition $3,300,200 has been spent on improvements throughout the years according to Joanna Norris, UNF's public relations director  .
Androuin  went on to say, the location of a possible garage would depend on where new buildings are built and UNF's master plan. According to the master plan, there is currently enough on campus parking for 19,000-20,000 students. During the Fall of 2016 there were a total of 15,975 students according to UNF, leaving a lot of room for the student population to grow without building new parking facilities.
Androuin said a new garage won't likely solve the problem of students not being able to find spots close to campus.  
"I don't see any further growth within the core of the campus, but outside the core [of the campus] is more likely," Androuin said.
Garages are also five to six times more expensive than a service lot, like gray Lot 18, according to Androuin. So, the university would be more likely to build another service lot like Lot 18. It cost around $2,000 per parking space for surface lot, like Lot 18 and about $12,000 a space for garage Androuin said.  
The garages may seem over populated because blue permits are sold at a 2.3 car per spot rate, and according to Student Advocate Amelia Stark there are only about 2,300 blue spots on campus, but over 5,000 permit were sold for those spots.
__
For more information or news tips, or if you see an error in this story or have any compliments or concerns, contact [email protected].