SDS responds to Morse's punishment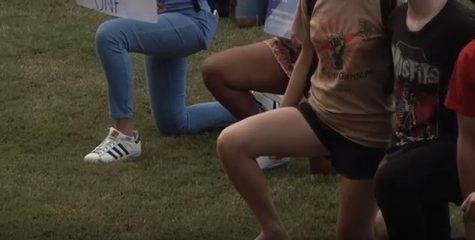 UNF Students for a Democratic Society (SDS) released a statement Friday condemning the university's investigation and response to the recent racist Snapchat video incident involving several UNF students. This comes in the wake of a report released by the Office of Equal Opportunity and Diversity stating that Zack Morse and several other students involved in the creation and dissemination of the video will not face suspension or expulsion.
"This is not simply a moral failure on the part of John Delaney and the administration, but a failure in the school's code of conduct," stated SDS in their statement on Facebook. "The code of conduct needs to be revised to address the administration's role in dealing with incidents of hate speech and racism on the campus."
The statement criticized how President Delaney and the administration conducted the investigation, addressing a lack of transparency and expediency. According to the post, the organization believes that nothing would have been done without their involvement in the process. These efforts culminated in the organization's study-in last month, where they discussed their concerns with UNF administration.
SDS went on to discuss what they believe the university must do moving forward to better combat hate speech on campus. The group didn't give specific suggestions for amendments to UNF's code of conduct.
"The students at UNF demanded justice and it was not delivered and this cannot become the precedent," reads the statement. "UNF must confront the conditions that allow for the deferment and denial of justice and resolve to do better for the sake of us, the students."
SDS has previously stated they would take action if the administration's response was not satisfactory. In a letter to the editor, it was implied that anything short of expulsion would render action necessary.
"Should we feel the matter is not being handled in a timely and serious manner we will have no choice but to share this story with the local and national media, began a campaign of agitation, and demand the administrators who did not take this seriously be removed from their positions," wrote the organization.
SDS did not directly respond to the Spinnaker when we requested a comment, but did send their official response.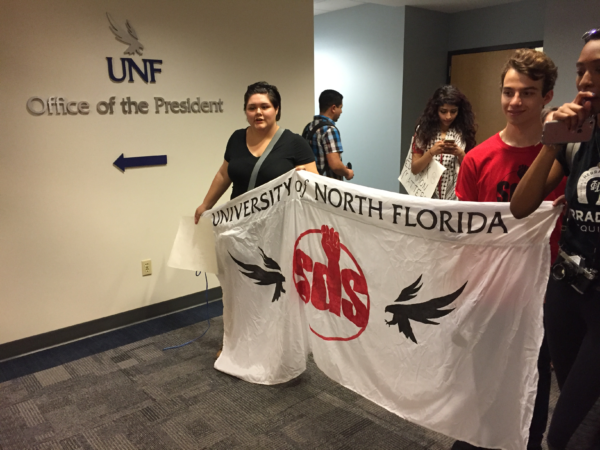 __
For more information or news tips, or if you see an error in this story or have any compliments or concerns, contact [email protected].