How are time tickets designated?
Some of the students at UNF are wondering how exactly student registration tickets are handed out. University Registar and Director of Records and Registration, Chad Learch was able to talk to Spinnaker about how time tickets are distributed.
Time ticket designation is based on the number of credit hours a student has completed. Students who have more credit hours get an earlier ticket, in general. Now, Priority registration works differently. Priority registration is a process that is approved up to the provost. Certain student departments get earlier time tickets than they normally would.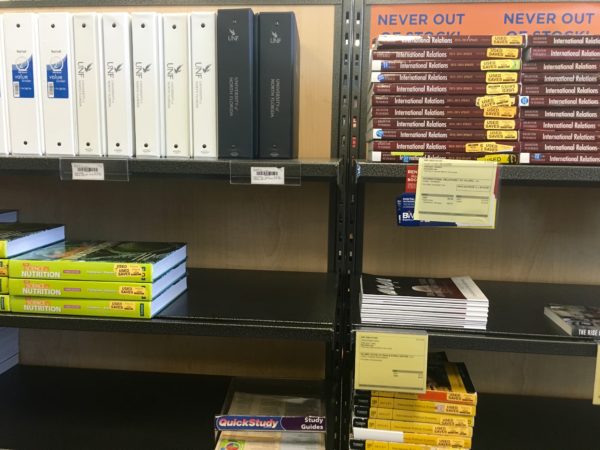 These departments include: UNF Athletes, Presidential Envoys Organization, UNF tour guides, Spinnaker student staff, Student Government, residence life RAs, students registered with the Disability Resource Center, orientation leaders, student tutors and Masters Science Management Orientation attendees.
"For example, student athletes have a need for an earlier time ticket so that they can set their schedules according to practice schedules and game days. Some of this is important so that they can meet their practice schedule while getting their degree because they're here doing two different things," said Learch. "There are also NCAA (National Collegiate Athletic Association) regulations that require them to stay on track which we need to adhere to as best as possible."
Learch also explains that other groups, like certain students from the Disability Resource Center require more time to get to class to class. So they are given approval to get earlier time tickets to do that.
"We get a lot of requests for priority registration," said Learch. "It becomes a political issue when you think about it, because if everybody got priority registration, then it's not priority registration anymore. So they really need to keep that group small and only for the groups that really have a stated need."
What if the system looked at all of your degree audits, and found a way to make space available for the classes you need? This is what Learch is working towards. He wants enrollment services to provide a course schedule in partnership with the colleges.
"We want to partner with them and say, 'this is exactly how many students need this to move forward or advance in their academic trajectory,' because then it doesn't matter if your time ticket is at 7 a.m. or 5 p.m. on the first day. There would be enough seats," says Learch.
Enrollment Services are working with the deans and campus community for an active project called Student-Centered Scheduling. But it probably won't be ready any time soon according to him.
__
For more information or news tips, or if you see an error in this story or have any compliments or concerns, contact [email protected].