The Hope Fund comes to end after 23 years
A mother who needs help raising money for her disabled son's eventual funeral, a refugee family forced to leave a small village in Myanmar and are in need of help to survive here in Jacksonville – these are some of the stories UNF journalism students got to tell through the Hope Fund. After 23 years of raising money and helping people throughout Jacksonville, the Hope Fund is no more.
"I'm sad of course," founder of the Hope Fund and UNF professor Paula Horvath said. "But, I am grateful to [have been] able to do it for so long and to help so many people."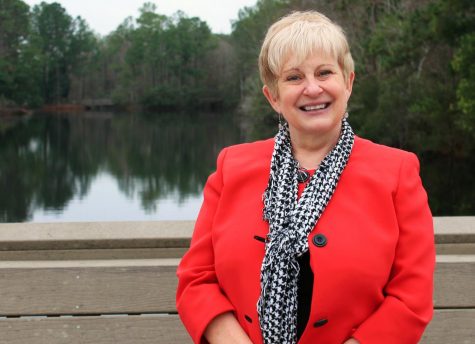 Horvath founded the Hope Fund in 1994. With the help of UNF students, HandsOn Jacksonville and the Florida Times-Union, they were able to raise around $2.8 million for families in need. This money was equally distributed to 31 different agencies like the, who then further distributed the money to those who needed it including those featured in the articles.
The money could go towards anything from helping pay for necessities like rent, clothing and food to helping pay for a funeral for a loved one or help someone make home repairs. Horvath said the Hope Fund helped those who fell through the cracks.
The end of Hope Fund was a mesh of several different factors.
HandsOn Jax, the organization that provided the names and information of people in need, closed down. The Hope Fund's treasurer at Florida Times-Union left, and the professor of the course, Horvath, will be retiring in the near future.
Horvath said she also grew increasingly nervous throughout the years for her student's safety. Students would have to travel to certain areas in Jacksonville many consider dangerous, especially since Jacksonville's crime rate has increased.
"It sucks because it was a big deal," one of the participants who is now a staff reporter at Clay Today Wesley LeBlanc said.
LeBlanc wrote a story for the Hope Fund about an Eritrean woman, who was tortured in prison for being a suspected spy. She watched her husband be decapitated by pirates through Skype after she couldn't meet their demands, and now struggles to survive with her daughter here in Jacksonville. As he wrote their story, he like the other students who have written for the Hope Fund was touched by his subject's story.
"It was beyond a normal school project," LeBlanc said. "It allowed me to mix journalism and my ability to write to be able to help this family."
As the holiday season approaches once again, LeBlanc hopes that people in Jacksonville find another way to help people in need now that the Hope Fund is no more.
"It was a big deal," he said. "Families are missing out."
You can help a family in need by donating to any local organizations here in Jacksonville, or by volunteering. If you don't know where to volunteer, United Way of Northeast Florida can partner you with an organization to work with.
__
For more information or news tips, or if you see an error in this story or have any compliments or concerns, contact [email protected].