Business Advisory Council Member Attacked by his Own Son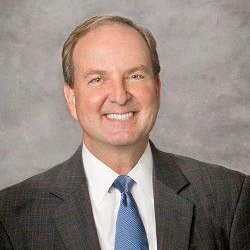 A prominent Jacksonville banking executive and member of the Advisory Council for the Coggin College of Business Gilbert J. Pomar III has been savagely beaten reportedly by his own son, Gilbert James Pomar IV.
According to the police report, the attack happened Wednesday afternoon in a parking lot off Herschel St., where the younger Pomar was getting dropped off by his father to pick up his car.
Police say the video surveillance shows Pomar's son throwing him on the ground after chasing him in the parking lot. The younger Pomar then reportedly proceeded to kick and punch his father in the face. Police also say the surveillance footage shows the son recording himself on a cell phone as he attacked his father.
A witness of the crime told police she heard Pomar IV say "I hate you, just die" several times while the victim was on the ground. Pomar III told police as he was being sent to the hospital his son had anger issues and blew up on him randomly.
Pomar III sustained multiple injuries according to the police report including a fractured nose.
The son is not only accused of attacking his father, but also for punching and kicking two cars located a half-mile away from the original incident. Police were notified of the nearby incident while investigating the battery. According to the police report, a suspect matching young Pomar's description was running into traffic and hitting cars before leaving in an unknown vehicle.
Police arrested Pomar IV on a felony charge of domestic aggravated battery and two misdemeanor counts of criminal mischief. He is scheduled to appear in court Dec. 28 for the battery case and on Jan. 3 for the criminal mischief; his bail is set to $350,000,
Spinnaker Investigators found that Pomar IV has a criminal history of aggression. In 2012, he was charged for breaking his brother's nose, but charges were dropped. In 2014, he was charged with beating an off-duty officer and a friend. Just two years ago, he was found guilty of threatening to kill his ex-girlfriend and her family.
__
For more information or news tips, or if you see an error in this story or have any compliments or concerns, contact [email protected].