Athletic Director Receives Contract Extension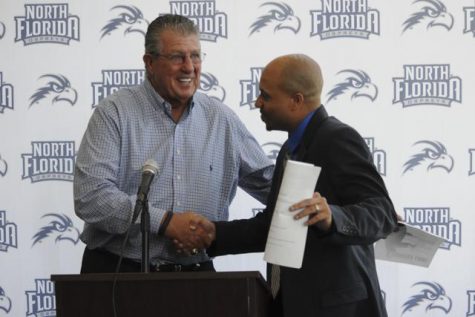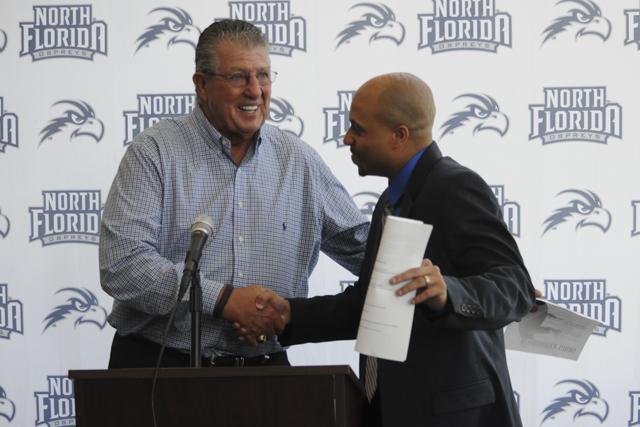 With recent years of success across the board, Director of Athletics Lee Moon received a contract extension until June of 2021, according to North Florida Athletics.
Moon came to UNF after a five year stay at the University of Alabama at Birmingham. He was named the sixth athletic director on February 4, 2009.
"Lee has done a remarkable job of ensuring Osprey Athletics are a source of pride for our students, faculty, staff, alumni, and the community," UNF President John Delaney said.  
Since his arrival, he has continued to build the department with the addition of beach volleyball and women's golf along with numerous improvement to the facilities on campus.  During his time at North Florida, he has watched the Ospreys win 36 championships.
His work can also be seen through the revenue that has been brought in with sponsorship sales, fundraising and ticket sales. Moon saw an increase of 88 percent in annual revenue since 2009, and a jump in the operating budget from $6.4 million to $12 million. This increase of revenue has decreased the amount of support the university has to provide to the athletic department.
"I am truly blessed to have the opportunity to continue my association with the University of North Florida," Moon said. "While I am proud of the things we have accomplished, we still have more things to do and I am looking forward to helping lead the department to future successes."