Presidential Candidate Rhonda Phillips answers UNF students' questions
On Feb. 15, in a student open forum, presidential candidate Rhonda Phillips from Purdue Honors College spoke about why she wants to get involved with UNF.
Phillips said one of the reasons she is interested in UNF is because of its "commitment to excellence and teaching." Specifically, she said she believes UNF has a commitment to the success of students.
Phillips admires the campus and community environment and said she sees a lot of potential in the university and a strong foundation to build upon.
Phillips acknowledged that with any change in leadership comes uneasiness amongst the university, but she believes change also gives way to opportunity.
"Any time there is change in an administration, particularly at higher levels, there's opportunity to move forward," said Phillips.
When asked what she believes are the two top priorities UNF should tackle, she said the first priority should be getting connected for additional funding and support, which will help UNF move forward and benefit the academic mission.
The second priority is thinking of the university's vision, deciding the next steps, and determining how to actualize those steps. She mentions questions like, what areas should grow, and how much should these areas grow.
Regarding how Phillips would increase revenue, she said she would want to work with the community and foundational partners, and instead of splitting revenue more, generate additional revenue to have increased support.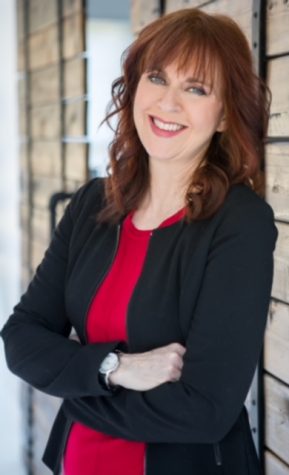 Phillips mentioned possibly increasing enrollment, looking at more external funding, and looking at the efficiency of the university's revenue system.
To recruit students locally, Phillips suggests looking to the next five years of students going into high school, and working with counselors and recruiters to ensure that diversity is properly represented in enrollment.
Regarding the 30 percent diversity in the UNF student body, Phillips stated that it's something UNF should be proud of. Phillips talked about how UNF has given a lot of attention to diversity, and she said she wants to continue that and expand it.
"It's not something that we can hope happens," said Phillips. "It has to be explicit, and it has to be a direct effort to ensure it happens."
Student Body President Thomas Beaucham asked about Phillips' take on student success and graduation.
"It should be a priority that what we do as an institution ensures [student success]," Phillips answered. "I think as public institutions, in particular, we have to be geared to helping students be what some call life-ready and career-ready, and also work-ready."
Phillips believes there should be more programs in place to helps students succeed. She said the university should look at other opportunities, like internships and study abroad programs. Phillips also connected student success to community involvement. She said UNF should encourage students to go out into the community, as well as bring in faculty from other institutions to talk to the students.
"We should serve our host regions in every way we can to help further the economic and social progress of our institutions," said Phillips.
When asked how involved Phillips plans on being on campus, she said she hopes to be involved as much as possible. She wants to understand, engage, and interact with students.
"As higher education institutions, we have to realize and know that we have to uphold the legalities of free speech," said Phillips in regards to an incident last semester, involving a former KKK member. "We have to hopefully be a place where ideas and perspectives can be shared across much diversity."
However, she mentioned that it is important to ensure situations don't escalate and cause harm to students, staff, faculty, or even alumni. She said there has to be a balance between free speech and ensuring safety to the UNF population.
According to Phillips, athletics play a strong role in university life. She believes it is beneficial for students to be involved as athletes and even spectators. She said it creates an environment where UNF students, staff, and families, as well as non-UNF individuals, can connect.
At the end of the open forum, Phillips said she would like to see evidence that UNF has helped "enhance [students'] lives and their learning ability." She hopes to create a system where Alumni can be asked about their experience and to see if it has made a positive impact in their lives and their career.
The next and last open forum is Feb. 16, featuring David Szymanski from the University of Cincinnati.
Students can give feedback on each candidate here.