How can OP win back the faith of UNF students?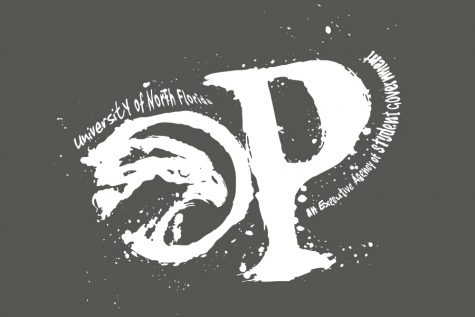 The Homecoming comedy show featuring Ron Funches and Marlon Wayans was one of the best I've ever been to. But, I happen to be part of an exclusive club of Ospreys that actually attended the premiere homecoming event. Why?
There seems to be a deep mistrust of Osprey Productions, an organization more recently known for the resignation of their Director Rachel Bryant. But a leadership change and an updated logo can't hide the cracks in the foundation.
Numerous cancelled events during the 2016-2017 school year not only ruined the plans of UNF students hoping to attend concerts and shows, but the cancellation, or reworking of events, became so routine, Osprey Productions practically reached UNF meme status for never having a event or announcement go to plan.
Sure, students had encountered cancelled events in the past, but never on this scale and within the same year.
Fall 2016's "Welcome to the Nest" concert was cancelled one song into Rodney Atkin's set due to weather. Spring 2017's Homecoming Comedy show saw headliner Pete Davidson drop out just 24 hours before show time. Just two months later, Matt & Kim would be replaced by Tove Lo as OZ fest headliner due to Kim Schifino injuring herself at a show earlier that week.
After years of last-minute changes and scrapped shows, students lost faith in Osprey Productions, and that faith still hasn't been won back.
Marlon Wayans remarked at one point in his stand-up that the crowd was; "An audience of 400 that sounded like 4,000". A testament to a great performance, but also to abysmal attendance numbers.
Clear examples of the downward spiral of OP event attendance can be seen with more recent concerts compared with those of just a few years ago. The Sage the Gemini concert in August saw just over 1,000 in the audience, while a few years prior Steve Aoki and Big Sean saw crowds of 4,000 and 6,500 respectively.
You can associate small fluctuations in attendance with poor advertising or changing tastes, but hemorrhaging several thousand in audience numbers for shows year over year is the not within that margin of error.
If Osprey Productions wants to see some kind of turnaround in the near future, this year's Spring concert needs to be astoundingly great. A stellar lineup, a solid backup plan if weather causes issues and heavy advertisement. But as event coordinators, this should be common sense to Osprey Productions.
I want nothing more than to enjoy future on-campus events with my friends, but there needs to be a large change of pace if we're to see any future improvements.
 __
 For more information or news tips, or if you see an error in this story or have any compliments or concerns, contact 
[email protected]
.