Bill to change Bright Futures and Florida Universities passed to Gov. Rick Scott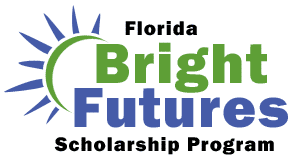 Bright Futures, the Florida scholarship program that rewards incoming college students for academic achievement, is currently undergoing some changes. According to Miami Herald, the House and Senate are sending a bill to expand the well-known scholarship program to Florida Governor Rick Scott. Though the House was slower in passing the bill with a few changes, both legislative branches were able to send the proposition Scott's way. Senator Bill Galvano says that Scott plans to work on the bill by himself until a decision is made.
The basic requirements for the proposed Bright Futures eligibility include a combination of standardized test scores, high school GPA, community service, and Florida residency. If requirements are met, the institutions that a student wishes to attend can pay for up to 100 percent of tuition.

In addition, the bill proposes that all universities should banish free-speech zones, and have the entire campus be a "free-speech zone." The bill also prohibits "students, faculty or staff from materially disrupting scheduled or reserved speeches." Students could sue universities if they feel their free speech rights have been infringed upon by these disruptions.
Lastly, the bill requests that the state analyze the effects of their performance-based funding systems involved with these scholarships. Until now, lower performing schools receive little funding, which prevents universities from improving.
Overall, the goal of the bill is to provide more affordable college education to students, as well as improving the setting for current university students. With the bill currently in the hands of Scott, Florida students can expect to hear a decision soon.
—
For more information or news tips, or if you see an error in this story or have any compliments or concerns, contact [email protected].