The Influence Crew and The Wave: Fighting social issues, affecting generations to come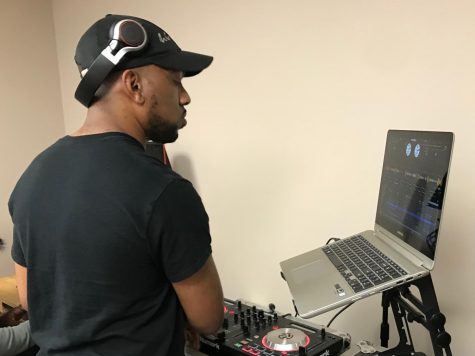 People around the world are combating social issues on a daily basis. For The Influence Crew and The Wave, bringing awareness to these issues is important to make a change. These groups believe in inspiring others to get involved as they themselves take action.
The Influence Crew and The Wave grow in numbers as they continue to network across Jacksonville, the United States and eventually the world.
Jacksonville's Chapter President and Coordinator for The Wave, Larry Wakefield, is a father, a military veteran, and a DJ known as Larry Love. He uses his music to bring people together and inspire them to get involved in the community.  
The Wave, which began two years ago in Washington D.C., has since then spread across the U.S and has even reached London. No matter where the Wave is, their goal is to get people to come together, and they do this through music, food, art and more.  
One of the creators of The Influence Crew, Chris "Slade" Johnson, who also teaches at Kernan Middle School, believes conversation is the first step to what will eventually become active involvement in the community.
"Everything in Jacksonville, to me, is word-of-mouth," said Johnson. "As long as people are talking about the issues, and talking and talking, it'll raise awareness and people can actually do more to facilitate helping and creating things that will combat social issues."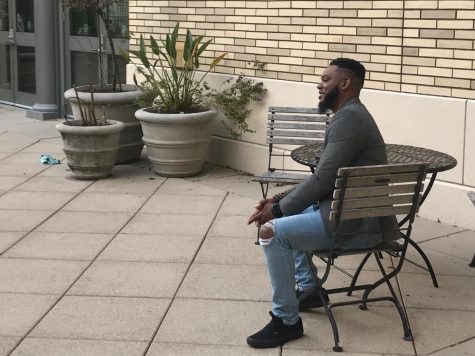 As a person who was born in Jacksonville, Johnson wants to help his community. He wants to see it grow and be a place where people want to live and raise their family. He also hopes to see young professionals in Jacksonville staying to make a positive impact.
According to Johnson, the reason he helped create the group was because he didn't see people getting together as a community to talk about social issues. People can have different ideas of what can be considered a social issue, but no matter what the issue is, Johnson believes they can be solved when people come together.
Johnson said a problem in the community is when people don't expand their social network, but instead engage with the same people every day. Both The Wave and The Influence Crew share the common goal of connecting people and inspiring active involvement.
The two groups occasionally host events together, but also engage in the Jacksonville community separately.
On Feb. 4, The Influence Crew and The Wave held an event at Fresh Mex & Co., called Super Lit Sunday. Those who attended could sit down, network and enjoy some music, food and drinks.
The two groups also came together for a "couples' cooking experience" at De Real Ting Cafe on Feb. 10. They also held a singles' brunch the next day on Feb. 11 for those who didn't have someone else to share a cooking experience with.
On Feb. 19,  The Influence Crew hosted a Vision Board Event for young men and women to think and talk about their vision for their future.
There will be another brunch, hosted by Issa Brunch Jax and The Influence Crew, at the Bohemian Lounge on March 10.
Johnson believes in a bright future for Jacksonville, as more and more people come together and actively change the community. He also believes The Influence Crew and The Wave can encourage other communities to join the movement to combat social issues affecting generations to come.
—
For more information or news tips, or if you see an error in this story or have any compliments or concerns, contact [email protected].