UNF graduate opens local coffee shop
[embedyt] https://www.youtube.com/watch?v=MV0Be7AAFqE[/embedyt]

Video by Carly Kramer

Local coffee shop Brass Tacks Coffee Co. had its grand opening last week on Southside Blvd. The Operations Manager is Steven Kelley, a UNF graduate from the Coggin College of Business.

In a time where big business coffee shops are available everywhere you look, Kelley decided to open a local coffee shop because of its appeal to the consumers and its ability to accept change.

"Local coffee shops have a tendency of being able to stay more up to date," said Kelley. "So, whatever the consumer wants, local coffee shops can respond much quicker."

Since the grand opening on April 27, Brass Tacks has gained the support of many local customers, and Kelley hopes to grow as the years go on.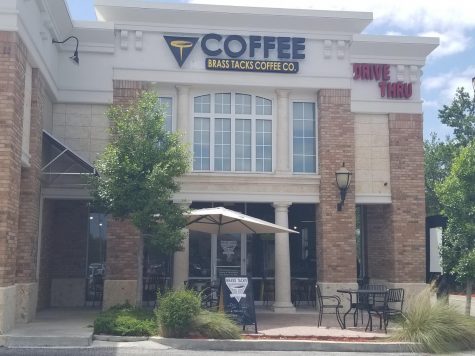 As a Finance major, Kelley originally wanted to work as a certified financial analyst. A professor he spoke to believed that sitting behind a computer just wasn't for him. So, he quickly discovered his passion for managing small businesses. Through his work as a manager at two downtown bars, it was clear to him that owning a business was his future.
"It was just eye-opening seeing what you're capable of from an ownership standpoint and even from a management standpoint," said Kelley. "I think from there, the only place I could go was just working for myself."
Through his experience of creating a business, Kelley learned all the ups and downs of the small business world. Kelley, along with his team, created a cafe startup program to help local coffee shops on their journey to a successful business that is available on their website.
—
For more information or news tips, or if you see an error in this story or have any compliments or concerns, contact [email protected].