Mental Health Awareness Month: Former UNF basketball player creates new mental health foundation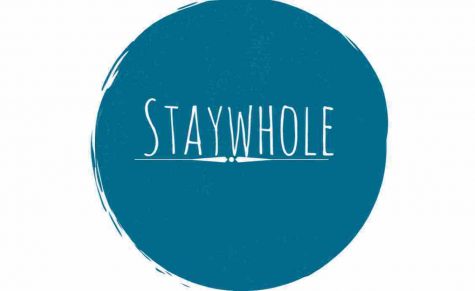 Fitness can have a great impact not just on one's overall physical health, but on one's ability to manage their mental health. In light of this, one UNF alumna has taken mental health into her own hands and started a foundation to help others, just as she had been helped.
The StayWhole Foundation was created by UNF women's basketball alumna Tesh Hanson to spread mental health awareness among student-athletes and throughout the community. Hanson first conceived of the foundation with the help of Ashle Thompson, the creative director of StayWhole, as well as Kendra Grant, the UNF athletic academic counselor and local entrepreneur. Once the two teamed up, the foundation finally started to take shape.
Hanson stated that some short-term goals for StayWhole include planning for an event in Tampa and coming back to UNF to improve marketing while spreading mental health awareness. However, dreaming a little bigger is also part of the package.
"The long-term goals are talking to the NCAA about having sports psychologists mandatory for teams, start programs, get into working with high school athletics and giving scholarships to people. I'd like to give back to the community as much as I can," Hanson said. "I dealt with lingering back injuries the last two seasons and was fortunate to have teammates and coaches to motivate me. I started to believe in myself and their positivity changed my mindset and improved my mental health."
Hanson graduated from UNF in 2017 with a degree in Psychology and Sports Management.
"I like how the mind works and thinks which is why I chose psychology. I also want to be a clinical psychologist and doctorate," Hanson said. "I did sports management because the degree gives me a knowledge background in case I want to do something in the sports world. Sports management helped me open up my foundation."
Hanson plans to help the foundation grow by combining sports and mental health awareness.
"We need to build a community that doesn't mind opening up their feelings. Once you start addressing your feelings, it's so much easier to improve mental health," she explained. "I want to link sports and mental health together which will create a bigger audience because all levels of sports are a huge part of our population."
The StayWhole Foundation can be found on different sources of social media such as Twitter and Instagram.
Click here to support the StayWhole Foundation.
—
For more information or news tips, or if you see an error in this story or have any compliments or concerns, contact [email protected].