President Szymanski addresses the Board of Trustees for the first time in a post-meeting workshop
After the plenary Board of Trustees meeting on June 14, the Board took the opportunity to hold a workshop with President David Szymanski. The workshop allowed each Board member to share their goals and objectives with Szymanski and also allowed the new president to share some of his philosophical ideas with the board.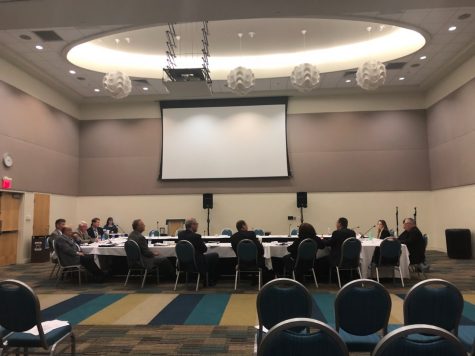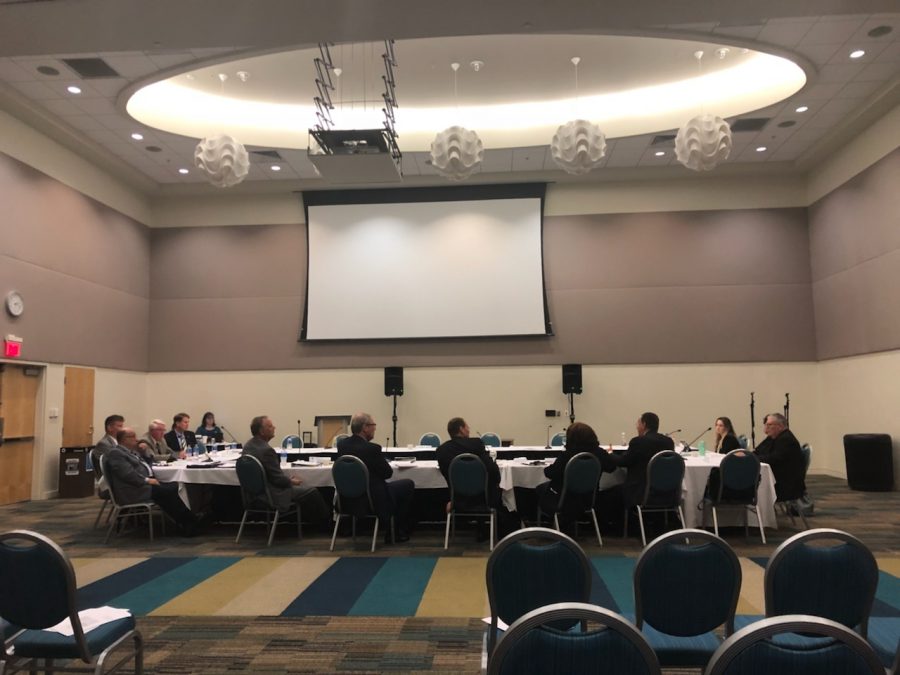 With only 10 business days on the job, Szymanski was in the process of developing his understanding of the University but shared that, "the overall goal is to create a phenomenal institution."
Each member shared some of the issues and concerns that they had, and each also made suggestions for indicators they want to focus on in order to achieve University goals. For example, Student Body President Jenna DuPilka asked, "How can we make sure UNF is still student-centered considering the future growth plans of the University?"
Szymanski answered by stating that everything we do must be in the best interests of the students.
"We will continue to be student-centered because it is our differentiator," he said.
One of the concerns to be repeatedly brought up was the lack of public outreach that causes UNF to be "the best-kept secret in North Florida." DuPilka echoed the concern and commented on what she perceives to be a lack of school spirit on campus.
"We need to create a culture on campus and get students to buy into it," she remarked, adding in her new motto, "Fly hard."
Faculty Association President David Fenner told the Board that the faculty understands certain programs will be prioritized based on the long-term goals of the University.
"The faculty is ready to have the difficult conversation of determining where the strategic emphasis should be placed," he reported. "We can't put a dollar into every pot or we'll die by a thousand papercuts."
The Board also worked with Fenner to develop an informal, ongoing discussion directly with faculty on academic issues. These discussions could be lunch meetings, coffee or focus groups between the faculty and the Board.
DuPilka was also asked if she could set up similar meetings with students.
"We have a great opportunity here," Szymanski affirmed. "I can see the passion in our people, and we have the most beautiful campus in the world."
—
For more information or news tips, or if you see an error in this story or have any compliments or concerns, contact [email protected].