UNF faculty featured in new book aimed at inspiring young girls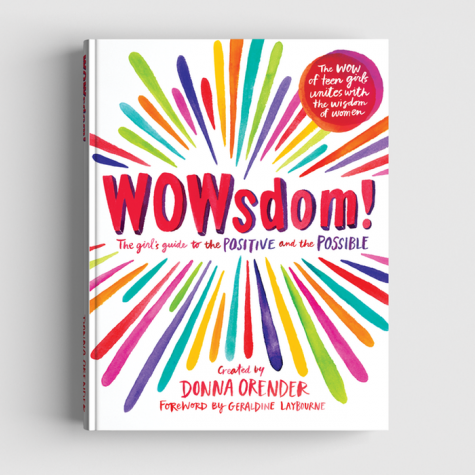 The recently published "WOWsdom! The Girl's Guide to the Positive and the Possible" features contributions from UNF faculty members JeffriAnne Wilder and Lucy Croft.
"WOWsdom" is a collection of personal stories and advice directed towards girls from a variety of women. Created by Donna Orender, former basketball player, sports executive and founder of the nonprofit organization Generation W, the book pieces together letters from women to their past or future selves and features words of wisdom aimed at inspiring girls.
UNF Sociology Professor JeffriAnne Wilder's contribution to "WOWsdom" is a letter to her younger self, titled "Driven to Lead." In it, she offers inspiration for young girls to acknowledge their own capacity for leadership. She also gives her younger self more specific pieces of advice, such as, "you don't need a special day to take the lead," "you are more than enough," and "trust yourself."
Lucy Croft, UNF's Associate Vice President of Student Affairs, also writes a letter to her twelve-year-old self, titled "Shouldering the Pain and the Gain." In her letter, she shares her childhood experience with having an unhealthy body image due to her broad shoulders. She advises a young Croft to not be concerned with "the weight of conformity and impossible norms" on her shoulders, as well as to recognize that her differences "are not a fault; they are a hard-earned treasure."
Of the advice she had for herself, Croft said, "if I could tell my younger self, 'shake it off,' in Taylor Swift's words, and to smile and celebrate what makes you unique—embrace those strengths—I probably would've been smiling a lot more than I was back then."
In all, Croft just wants younger girls to feel personally and positively impacted.
"This book is an opportunity to reach women and young girls around the world and give them some words of wisdom, helpful hints, encourage their self-confidence, their self-esteem, and inspire them to make a difference," Croft said. "I'm hopeful that people will pick up the book and read it, and also they'll share it with others who need a little extra motivation or inspiration."
"WOWsdom! The Girl's Guide to the Positive and the Possible" can be purchased on Amazon.
—
For more information or news tips, or if you see an error in this story or have any compliments or concerns, contact [email protected].