Toxic waters cause crisis in South Florida
Southern shores are becoming littered with dead sea animals due to South Florida's bright blue-green algae outbreak, and it's still not over.
UNF Biology Professor Dale Casamatta, whose expertise lies within aquatic ecology, biology, coastal biology, algae and ecosystems, was worried that this won't be the last time there will be an algae outbreak.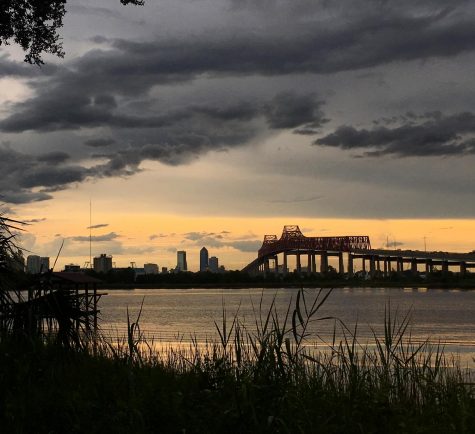 "A combination of climatic things, as well as human anthropogenic impacts, means that we're going to be exacerbating this every year, it's going to get worse and worse over time," Casamatta said.
The issue in South Florida starts within Lake Okeechobee. The shallow nature of the lake and location near farming, including fields of sugarcane, are the perfect conditions for an abundance of harmful algae blooms.
"There is a lot of agriculture nearby and, in order to increase crop yields, people put nitrogen and phosphorous in their fields. All that water runs off into Lake Okeechobee and it stays in there," Casamatta said. "The blue-green algae tend to take up those nutrients and grow to prolific levels and that's what causes these blooms."
The same nutrients and chemicals that help crops grow also help the toxic blue-green algae to bloom in the lake. The abundance of rain creates runoff from the fields into the lake, taking these nutrients with it.
The abundance of rain is creating high water levels and, to resist flooding, they drain the lake. According to the U.S. Army Corps of Engineers website, Lake Okeechobee and the Okeechobee Waterway Project is part of the complex water management system known as the Central and Southern Florida Flood Control Project. They release water from the lake through a series of dikes and locks into the Atlantic Ocean and the Gulf of Mexico.
The Army Corp of Engineers in the 1950s wanted to drain all the swamps, so they put in a series of dikes," Casamatta said. "The downside of that is they got rid of a lot of the Everglades so now, when we get rain, all those nutrients used to get filtered out by the wetlands and now they directly enter the Gulf of Mexico side or down near Miami, and that is what causes oceanic blooms of algae, as well."
These algal blooms and tides are toxic to surrounding marine life and humans. It has a whole host of neurological agents associated with it, according to Casamatta. Scientists cannot pinpoint why these organisms create these agents.
According to statistics from the Florida Fish and Wildlife Conservation Commission, 92 manatees were fatally affected by the toxic southern waters, as of the date this article is published. Compare that to last year's statistics where there were 70 fatal manatees for the whole year, and the increase appears relatively substantial.
The possibility of something like this happening in the St. Johns River is possible, according to Casamatta. Although the St. Johns River gets a natural bloom of algae in September and October, its lack of salinity creates a good environment for the algae to live and bloom.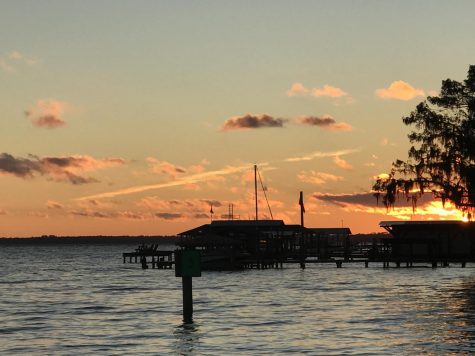 There are some solutions to this crisis. This includes conserving energy, reducing plastic use and decreasing development on animal habitats.
"It is a thing we are going to have to be cognizant of as people. Just trying to reduce our impact on the environment," Casamatta explained.
Farming regulations may be a possible solution for the nutrient-rich runoff. Casamatta suggests, "We're going to have to put barriers in between our bodies of water so the nutrients cannot get in there. That means farmers will have to have parts of their fields fallow, or they can plant plants [that will filter out the nutrients] for example."
With possible regulation of farming around Lake Okeechobee—and everywhere, for that matter—comes lower crop yields.
"All of us have to be willing to pay slightly more for food in order to take care these sorts of things," Casamatta said.
—
For more information or news tips, or if you see an error in this story or have any compliments or concerns, contact [email protected].