The Game Room's grand reopening
At what is considered "bright and early" by some students, the Student Union Game Room had its grand reopening Monday, Aug. 20 at 10 a.m. With a line of students waiting for the ribbon to be cut, the Game Room had a fresh new look and a few new toys for those waiting.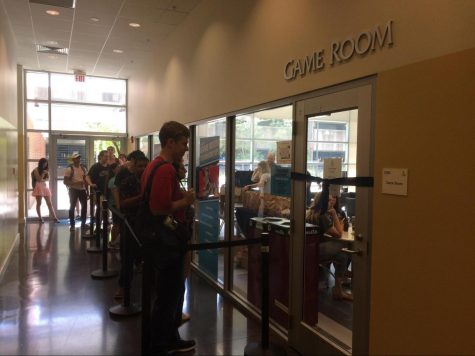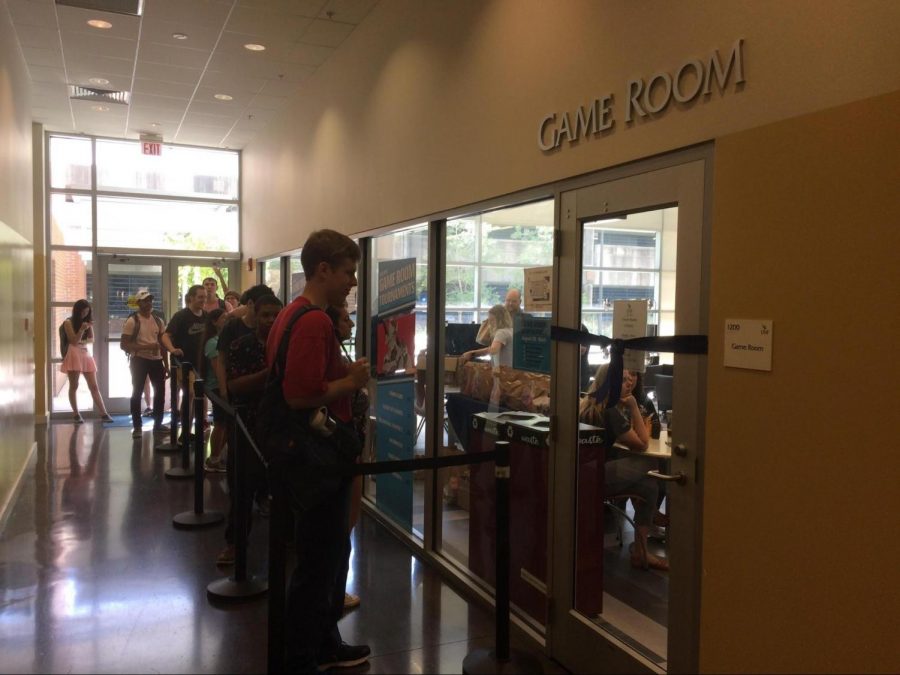 "Everything in here was about nine years old. The flooring was retaining smells, it had some trip hazards, it was just very worn, the carpet. It is a heavily used space, sometimes we are open seven days a week, sometimes 12 hours a day," Director of the Student Union, Jennifer Nutt, said. "The Hub computers were also nine years old and were not able to have some of the newer games, like PUBG and Fortnite, so it was a collaboration with ITS, student government, the auxiliary oversight committee in the Student Union and we got the funding for the flooring, all new furniture and the upgraded computers."
The Hub, a small section of the Game Room dedicated to computer games, was also updated with a focus towards better PC gaming. This change includes better graphics cards and monitors, as well as some aesthetic changes to the keyboards.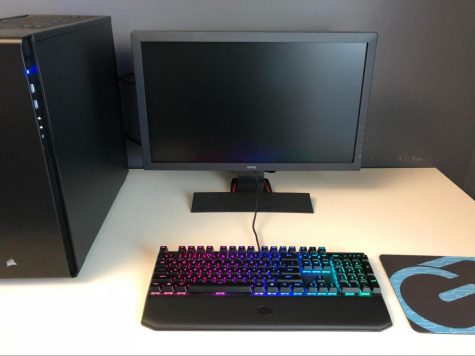 With a giveaway and free breakfast, the students rushed in to try out the new parts of their old hangout. The event itself was sponsored by the Student Union, the flooring done by building oversight and the new furniture and computers were funded by the student government. The prizes included in the event were free Game Room themed mouse pads, two gaming keyboards, a docking station for your Apple products, and t-shirts from companies that helped donate to the Game Room. The winners of the prizes were announced later on their social media.
After such a large rework, the Game Room does not have any other big changes that it is planning. But don't worry, they still plan to continue getting new games and consoles as they come out.
—
For more information or news tips, or if you see an error in this story or have any compliments or concerns, contact [email protected].