OPINION: Friday afternoon and nowhere to go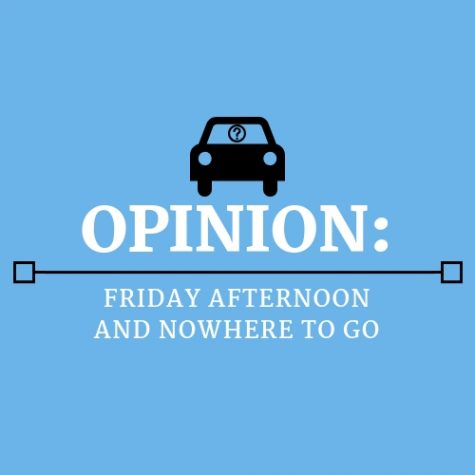 As much as Friday nights are deemed as the "time to go out," even the most social people sometimes find their Fridays less exciting than usual. Every so often, Friday rolls around and no one wants to go anywhere or do anything. While one can't always avoid boredom, UNF should at least attempt to alleviate it.
Friday is notorious at UNF for being one of the most boring days of the week on campus. Very few university events are ever planned on Fridays, and most of the more exciting dining options are either completely closed or close at 2 p.m. This leaves most Friday afternoons on campus empty, which seems strange considering how easy it is for one's schedule to not have a Friday class.
The reasons for dry Fridays on campus make some sense. Many of the university employees that work in dining services or service campus events are students, so letting these students enjoy the weekend is important, but it still leaves Fridays feeling empty. The solution isn't extending the hours, but more creative thinking from the places that are open.
To liven up Fridays on campus, the places that do stay open later should try and spice things up. The Osprey Cafe, for instance, could try having more interesting food on Friday to provide students with something different to eat since other locations shut down. The Boathouse could also try to provide more events for students to attend on Friday, much like the Monday night trivia that they already provide.
Even residence halls lack Friday activities. Resident assistants and others who plan events for residence halls are missing countless opportunities when they ignore Fridays. While a lot of students do use their Fridays to go out or head home, even more students don't have class or homework to stop them from attending events. Anything from game nights, community cooking or movie showings could draw bored students out of their dorm rooms considering most students have much more free time on Fridays than during the week.
It wouldn't be hard for UNF to change Fridays from the day to leave campus to the day to stay. All it would take is a concerted effort to organize events and provide activities to students. Spending a Friday over in Riverside or at the beach may be the norm for many, but allowing students the option to have some fun on campus on those slow Fridays could make the campus community tighter or, at the very least, provide some more places to eat dinner. Campus life shouldn't be a Monday through Thursday affair. Students should at least have a reason to stick around.
—
For more information or news tips, or if you see an error in this story or have any compliments or concerns, contact [email protected].