OPINION: Elon Musk and the myth of meritocracy
Noah Meyer, Opinions Editor
October 1, 2018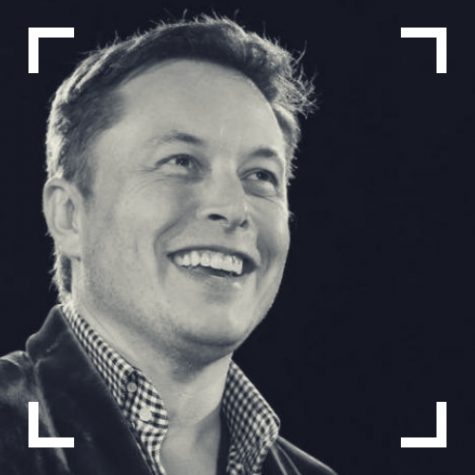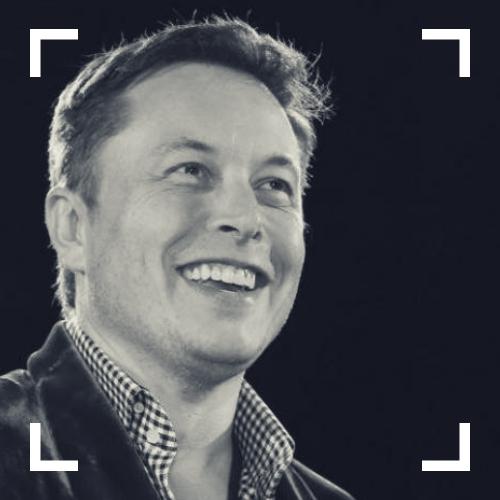 Elon Musk, founder and CEO of SpaceX and Tesla, has not had a very good year. Despite having a raving fan base who defends him at every turn, Musk's public reputation has tanked due to a variety of increasingly erratic and deranged tweets and appearances. How many mistakes does it take for a man like Musk to actually face any real punishment? If the ideals that our freedom-loving, capitalist society hold dear really mean anything, wouldn't a guy who has continually fumbled with them be left behind by the market?
Musk's current place in the news cycle is due to him and his company being sued by the SEC for securities fraud. While fraud cases such as these usually are not entirely the fault of one individual, Musk is uniquely genius enough to single-handedly cost his company millions. The entire fraud case is the result of Musk tweeting out that he would be taking Tesla private at $420 a share and that he had secured funding for this endeavor. First of all, he chose $420 because it's the funny weed number and because he wanted to impress his girlfriend Grimes. Besides the crime of being extremely unfunny, this tweet is also considered fraud, as it mislead investors and prompted them to believe that Elon was going private and had already secured funding, a move that temporarily increased Tesla's stock price. The SEC has now sued Musk and Tesla, fining them each $20 million and making Musk step down as chairman, which he can resume after three years. Musk's communications will now also be monitored by a lawyer so he doesn't sabotage himself or his company anymore. As a result of all of this, Tesla's stock is now approaching a 14 percent drop. The entire situation demonstrates Musk's immaturity. However, it is just scratching the surface of Musk's unique ability to damage his own businesses.
The Thai soccer team rescue was an international sensation for weeks, and as a result, Musk decided to stick his head into the mess. Musk proposed a small submarine that could be piloted into the cave to rescue the boys. However, it was a plan that was quickly dismissed by rescuers as impossible and uninformed. One of those rescuers that criticized the plan was Vernon Unsworth, a British diver living in Thailand who provided essential help to the rescuers. Unsworth plainly stated that Musk's plan was unreasonable, a move that upset Musk, who proceeded to accuse Unsworth of being a pedophile for living in Thailand. Musk has never supplied any evidence of this claim, other than that Unsworth lives in Thailand, which in itself is insulting to the people of Thailand. Musk has since triple-downed on this claim, hilariously melting down in an email to a Buzzfeed reporter, who published the email. Musk now faces a defamation lawsuit from the rescue diver, while the whole fiasco resulted in several dips in Tesla stock price.
Amidst all of Musk's pitfalls and meltdowns, he made time to appear on the Joe Rogan Experience podcast, where he smoked weed on video. This move dropped Tesla's stock 6 percent and caused several executives to resign. The most frustrating aspect of Musk's appearance on the podcast is that he gets to sit there smoking weed, a substance that has gotten 8.2 million arrested between 2001 and 2010, while he drives his company into the floor. While, yes, marijuana is decriminalized in California where the podcast is recorded, just northeast in Idaho, having over three ounces is a felony. Watching Musk, who has continually proven he is immature and incapable of being a positive public figure for any of his businesses, continually comes back from failure just by virtue of having an ungodly amount of money and smokes weed while millions sit behind bars for the same thing. It is the perfect encapsulation of America's utter immorality. How many chances does Musk get? Because the millions behind bars who never had the opportunity to go to college, start a business, fail over and over again, and commit fraud worth millions never got a second chance. Musk has potentially ruined the lives of investors and the man he falsely accused without evidence without ever facing any justice other than a slap on the wrist.
This is our treasured meritocracy. An insufferable and immature child gets to continually defraud investors, accuse people of crime willy-nilly, and use recreational drugs without  repercussions that mean anything. So he was fined $20 million? Many cannot even begin to conceive of what $20 million would mean for them, but for a man worth $19.7 billion, it means nothing. The lives of millions continue to teeter on the edge. The average American can be absolutely annihilated by a simple medical bill, getting caught with a recreational drug, a lawsuit, or stealing (if you are rich enough they call that fraud). Meanwhile, Elon Musk, the perennial failure, will continue soaking up cash no matter the crime he commits. Does it feel like the deserving get what they deserve?
—
For more information or news tips, or if you see an error in this story or have any compliments or concerns, contact [email protected]