International Mondays: The November election and its importance for Latinos
International Mondays is a series of informal discussions about world events, told by a core group representing multiple ethnicities and languages. The events are a collaborative effort of the International Studies Program, the Department of Languages, Literature and Cultures, the International Business Flagship Program and the International Center.


Constanza Lopez, an associate professor of Spanish at the University of North Florida, moderated the discussion held on Monday, Oct. 1. The main topic was the Nov. 6 election and its importance for Latinos.
"Monday's session highlighted the upcoming election and the anti-immigrant sentiment and how it impacts the Latino community," Lopez said.
Immigration is a sensitive topic in the United States. Many are uncomfortable about having candid conservations that could reveal negative or positive feelings as they relate to American policy.
That being said, everyone in attendance for the event participated in the open discussion about immigration and the lack of education people in the United States have. According to Lopez, stereotypes are created because people don't know the history of immigrants and that some people equate immigration to undocumented migration.
One big misconception is that most undocumented migrants come to the United States from Mexico when, in fact, many come from Central America and they arrive in the country because they are fleeing violence and war.
Undocumented migrants are people who come to the country and they often perform hard work that is unappealing to average American citizens. Some of the work involves farming, trucking and construction.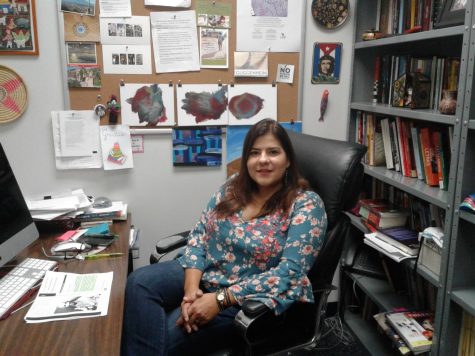 "It is important that we understand that being undocumented is not being illegal because not everyone from the international community are born outside the United States," Lopez said. "Some are descendants of older Latin-Americans who have been in the United States for a very long time."
Lopez believes that educating the American people about the importance of migrant workers to our economy and treating them as human beings is an extremely important subject to be considered before the election.
For more information on International Mondays, you can click here.
—
For more information or news tips, or if you see an error in this story or have any compliments or concerns, contact [email protected]