James Gunn: From Guarding Marvel's Galaxy to joining DC's Squad
Big news has hit the comic book cinematic multiverse–James Gunn is in talks to write, and possibly direct, the upcoming DC sequel, "Suicide Squad 2." The former director of the Guardians of the Galaxy franchise has had quite a few months. Recently, when controversial ten-year-old tweets surfaced, Disney fired Gunn and delayed the production of the final film of his trilogy, "Guardians of the Galaxy Vol. 3." Despite both fans and celebrities from across social media and Hollywood imploring them to reconsider their decision, Disney has made clear they're not backing down.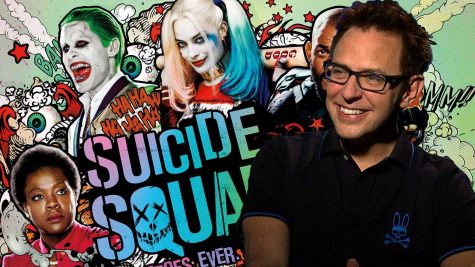 On the other side of the comic book film industry, Warner Bros. has struggled to build a competitor to Disney's Marvel Cinematic Universe. Warner Bros. has built the DCEU with DC's most beloved characters, including the all-villain team-up in "Suicide Squad." Much like most of the franchise, despite doing well at the box office the film has divided audiences—some loved it, some hated it, and others like myself fell in between. While I did have issues with the first film in terms of both tone and writing, I still found the characters likable and the premise cool enough to say I want to see this story continue. The sequel has been scheduled to release within the next few years and the buzz seems to have gotten a boost with James Gunn reportedly on board.
After hearing the rumors, I got legitimately curious as to what James Gunn would bring to the project. The first film's fun, cartoonish feel could only appeal to so many viewers. Many argued the movie was weighed down by studio interference. Now, Warner Bros. may have landed the man who turned one of its competitor's zaniest brands into a household name. I don't know how well the sequel will turn out, or how Marvel will respond to this, but to make a play on a saying, "If you can't join them, beat them!"
—
For more information or news tips, or if you see an error in this story or have any compliments or concerns, contact [email protected]