UNF students talk about their summer spent abroad in Spain
As a part of UNF Spanish Majors and Minors Week, students in the Spanish major spoke in the "Perspectivas Sobre la España de Hoy/ Perspective on Spain Today" event. The students talked about their participation in the Summer 2018 Spanish Language and Culture Semester Abroad program.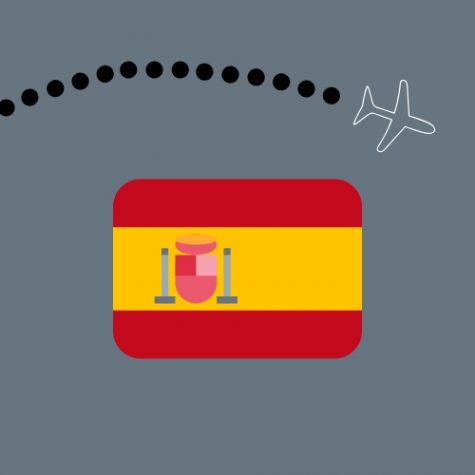 Junior Hannah Meiners spoke about her experience. Her, along with other students, were assigned to host families that they lived with during the trip. She visited several visitor hotspots, experienced the culture firsthand, and practiced their Spanish skills in a non-English speaking environment.
"It was a life-changing experience," Meiners said. "It was a great source of practice for my Spanish and I just want to share it with others."
The program was partnered with the University of Cantabria, one of the top universities in Spain. The students spend five weeks in the northern Spain city, Santander. There, they take two classes taught by accredited instructors from the University of Cantabria and UNF. Students leave the program with six hours of credit for the completion of the two courses.
According to Nuria Ibañez, a UNF associate professor of Spanish, students who took the program often go on to become language ambassadors. Alumni will return to Spain for jobs opportunities or just for vacations. Previous students maintain great relations with the host families and will visit them when they go back to Santander.
Ibañez studied abroad before in her life and she headed the Study Abroad program so she could share the kind of experience she had with others.
"Sometimes, students will email me and thank me,"  Ibañez said. "They'll just go on about how amazing the trip was."
The summer trip is a yearly event the Spanish major department. It's open to students that are at least 18 years of age and have completed the intermediate level courses in Spanish. This last trip was the 10th anniversary of the program.
—
For more information or news tips, or if you see an error in this story or have any compliments or concerns, contact [email protected]