UNF student Sarah Busansky defies all odds
Life may not always turn out the way one's planned, but nothing can stop Sarah Busansky. Busansky was born with cerebral palsy and weighing in at just four pounds, doctors said Sarah would not live long and would be unable to speak, write and read. From a young age, she was determined to change all perspectives.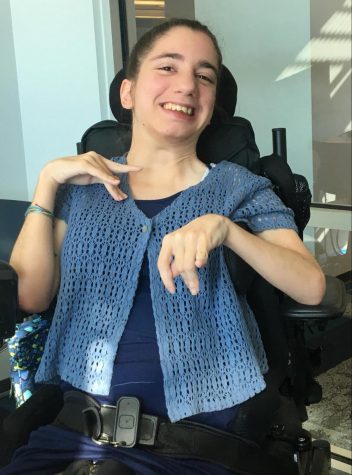 Busansky's childhood started off in special education class. From early on, Sarah had dreams and goals of being treated as anyone else would. With the help of a county commissioner, she successfully fought for her right to be part of standard public school.
"Disabilities were still viewed in a way that people should be kept in prisons but now we are in 2019 and acceptance in schools has gotten better and it has been an integral part of the growth of careers and people in the workplace with disabilities," Busansky said.
After going through three surgeries in middle school, Busansky proved she was a force to be reckoned with by finishing high school. She also explored her passion for theatre, writing a play about her own life story and performing it in front of hundreds of people.
As a psychology student at UNF, she feels accomplished because she never expected to be where she is today. Busansky is very active in the classroom and has excellent grades.
Her biggest challenge is proving to all the people who say no to her and doubt that she can climb mountains.
"When people say no to me, my brain reacts as a normal human, because at first I get frustrated," Busansky said. "It feels like a lightning bolt is going through my chest, but then I remember that the person's perspective is affecting their thinking. Then I realize I have to prove them wrong."
Her drive comes from those who doubt her.
"Society chooses to disable us by not including us in activities," Busansky explains. "The act of disabling someone is a choice made by the able bodied person. They are missing out on what people have to offer."
Busansky's dream is to be a psychologist and help people with disabilities. She continues to be an inspiration to others and encourages people to follow their dreams, no matter what.
"Everyone has fears, but it is what you do with the fear that matters."
__
For more information or news tips, or if you see an error in this story or have any compliments or concerns, contact [email protected]