Emmy nominated host speaks at fifth annual Women Leaders in STEM Conference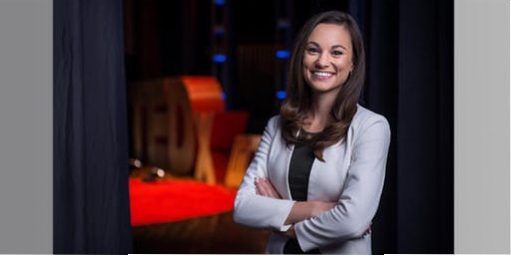 Tuesday morning commenced the start of the fifth annual Women Leaders In STEM Conference with Emmy nominated host, executive producer of "Xploration Outer Space", Aerospace Engineer and keynote speaker Emily Calandrelli.
The event began with a VIP breakfast in which Professor of Engineering, Alexandra Schonning, President David Szymanski and Calandrelli discussed the university's progress in making sure students know they are welcome through programs created by UNF.
"Young women need to be inspired so what today is all about is about inspiring people and getting them excited about who they are and what they're about and seeing the different possibilities," said Szymanski.
"The problem of lack of women in STEM is not gonna be solved by women alone it's not gonna be solved by white women alone, it takes an inclusive effort, and it takes allies and it often takes time and money," said Calandrelli.
During a sit down interview, the keynote speaker explained what it was like pursuing her major in college.
"It felt a little less welcoming because when I was an undergrad I was one of two or three women in a 50 person class, and so you just walk into the room and without speaking to anyone you feel like an "other" and that is intimidating on top of the intimidation that you feel going into a hard major," said Calandrelli.
During the conference Calandrelli talked about how she got into engineering and stayed in engineering, the importance of having empathy and kindness when communicating science and why creating a more inclusive environment for women in STEM is important, as well as the benefits of space exploration.
"We are actively recruiting all students because we need all students, we don't just need girls, we need guys, girls, we need people of different backgrounds, we need people of color, we need people of different origins, from different countries. We need them to think different and we need diversity of thought coming into our programs," said Schonning.
—
For more information or news tips, or if you see an error in this story or have any compliments or concerns, contact [email protected]