Six things to do in Jacksonville during Spring Break
As spring break approaches many head down to Miami or decide to take a cruise through the Caribbean. Dreams of having a luxurious or wild spring break may, at first glance, seem shattered and being stuck in the city of Jacksonville isn't ideal. But for us college students, staying in the city isn't as bad as it seems. Whether you're a Jacksonville native or from out of town here's what you can do:
Make your way downtown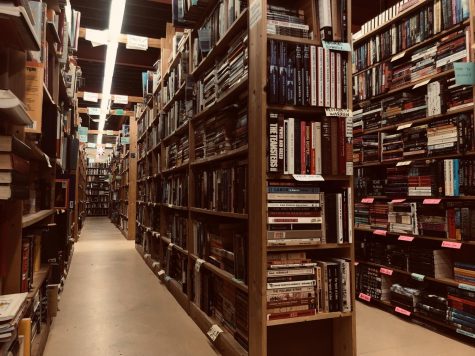 This one is basic but for you art lovers out there downtown is the way to go. Walk through Hemming park and stop by the Museum of Contemporary arts where's there's four new exhibits to look at. But if you're not into art then maybe you're into books? Spend a day reading books at Chamblins Uptown. There's tons of books and a cafe to add to your experience. Although, if you're not into books, Chamblins makes a perfect Instagram photo opportunity. Not to mention another photo opportunity: Sweet Petes. This gourmet chocolate/ candy shop right down the street from Hemming park is definitely a unique experience and quite literally a treat.
Island in the sun…well, not exactly but close
Take a walk or clear your soul with some yoga on one of the nearby beaches. Whether it's Jacksonville beach nearby shops and restaurants, Neptune beach(which has amazing sunrises and sunsets), Little Talbot, Atlantic beach or Ponte Vedra beach where there's a decked out overpass made complete with love locks. Wherever you go, nothing beats mother nature.
Feelin'  like a blast to the past?
It's not in Jacksonville but it's pretty close. St Augustine, the oldest city in the U.S., is known for it's amazing spanish architecture and it's old timey colonial feel. The city has plenty to do with Ripleys believe it or not, the Old jail, the Old schoolhouse, the Spanish fort, the St. Augustine lighthouse, Potters wax museum and even an Alligator farm. If you're looking to just walk around then walk through the puebla and visit the many shops and restaurants located there.
Riverside moves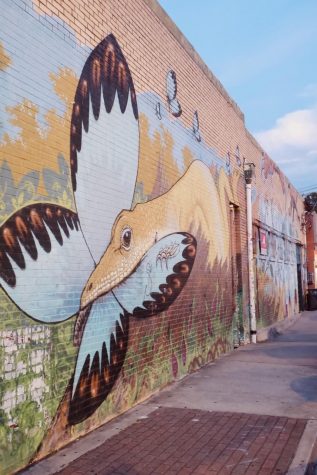 If you're looking for a hip place to visit during the break Riverside is just that. Five Points is the part of Riverside that will leave you wanting to go back for more, with an vintage arcade/bar, various rooftop bars, parks, a theater, vintage shops and a natural market where you can grab a refreshing juice to go. If you're looking for something more historic try Avondale or San Marco where there's a variety of indie boutiques and eateries.
Buy U a Drank
The other approaches were rather simplistic but there's nothing wrong with a night of fun. Maybe you just wanna dance with somebody or grab yourself a drink. For ages 18 and up head down to Mavericks at the Landing or the Myth Nightclub for a night of fun but if you're old enough to drink there's much to choose from. Try the trendy theLOFT night club or Cuba Libre Ultra Lounge where there's latin music on Friday's and Saturday's.
Wanna have fun?
If you want to feel like a child again or let loose then this last suggestion is for you. Make it a fun night and head to iFLY or Topgolf which are located a couple of minutes away from the university. But if not, grab a group of friends and go to Adventure Landing where there's bumper cars, a water park, an arcade and a mini roller coaster or Main Event where there's pool tables, an arcade, laser tag and bowling. If you want to rid yourself of all your worries and jump around try Velocity and even further? Head to Hamburger Mary's where there's food and amazing entertainment.
__
For more information or news tips, or if you see an error in this story or have any compliments or concerns, contact [email protected].