The Jaguars' improbable run to the playoffs
An early December blowout loss in Detroit seemed to be the final nail in the coffin for yet another disappointing Jaguars season.
Quarterback Trevor Lawrence's sophomore campaign and a new, Super Bowl-winning head coach provided plenty of optimism going into 2022. A five-game losing streak hampered these hopes, but the pieces were there.
These were close games. The young Jaguars just had to learn how to win.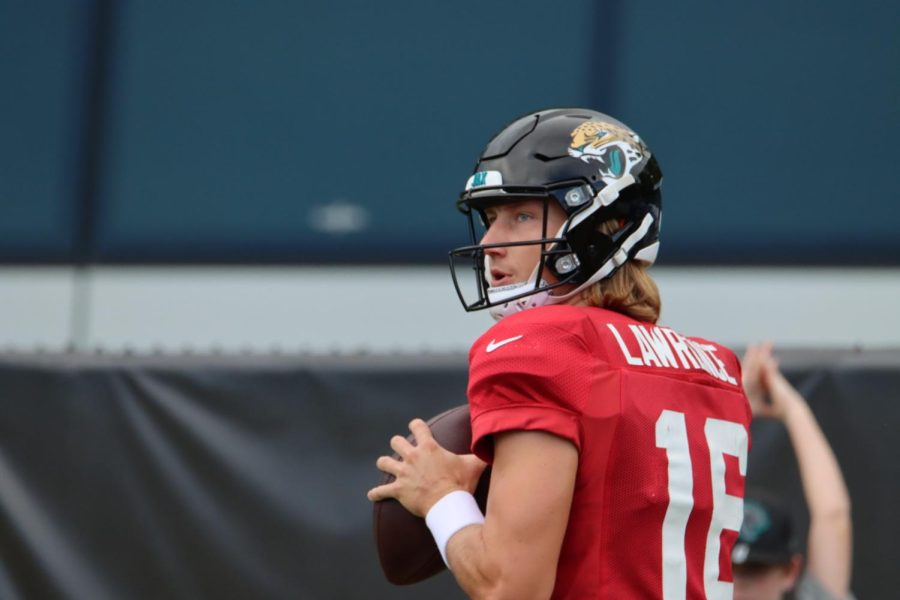 Already with six losses, though, week 13's 40-14 loss to the Lions sent that hope down the drain. There was clear potential, sure, but any hope of salvaging this season dissipated with that result.
That's what anyone with a sliver of knowledge about football would think, at least. This is the Jaguars, though. Since its inception in 1995, this ragtag franchise has been anything but conventional. 
What came next, no one saw coming.
A week 14 trip to Nashville loomed on the horizon, where it seemed as though the result was bound to add insult to injury. After all, the Jaguars hadn't beaten the Titans on the road since 2013. 
Thanks to an offensive barrage spearheaded by a career day for Lawrence, the Jaguars dominated and walked away with a 36-22 win. With a record of 5-8, the playoffs were still miles away, but it showed that division-leading Tennessee was catchable.
From here on, these two teams' seasons took a complete 180 in polar opposite directions. Granted, the Titans had lost two consecutive games prior, but things progressively got worse and worse. 
Meanwhile, for the Jags, their chances of making the playoffs required everything to fall their way. A spiraling Titans season didn't mean anything if Jacksonville couldn't make some magic of their own.
This magic came to town in the form of potentially the most infamous star in sports. Whether you love them or you hate them, the Dallas Cowboys are the most well-known franchise in all of sports. Despite recent disappointment, they entered Duval County as one of the league's most formidable opponents with a record of 10-3.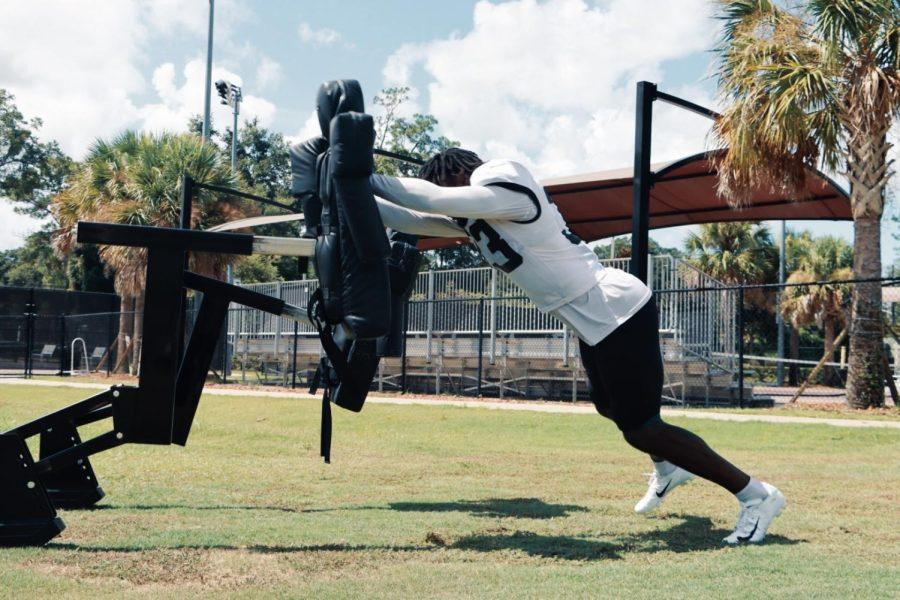 The Jags dug themselves into a hole early but rallied back to give themselves a chance in the fourth quarter. Down by three with less than two minutes remaining, Lawrence bit off more than he could chew on a scramble, fumbling the ball and losing possession.
His defense bailed him out, though, getting a quick stop and giving their offense one last chance to extend the game. They did just that, driving down the field and setting Riley Patterson up for a field goal that sent it to overtime.
That aforementioned magic made an appearance on a mishandled pass from Dallas quarterback Dak Prescott and found its way into the air, where Jags safety Rayshawn Jenkins snatched it and ran it back for a game-winning pick-six.
Was this actually happening?
As the Titans continued to lose, the Jags just kept winning. The stars aligned in their regular-season finale, with the AFC South title up for grabs. Tennessee entered on a six-game losing streak, while Jacksonville had won their last four.
Given the momentum, one may have expected the Jaguars to win and clinch their spot in the playoffs easily. The Titans couldn't seem to do anything right and were relying on journeyman quarterback Joshua Dobbs, who was playing for his third team of the season.
With such high stakes, though, this was no easy task for the Jaguars. The Titans came to play, shutting down the Jaguars' offense. A costly fumble didn't help things either. An ugly first half came to an end with Jacksonville trailing 13-7.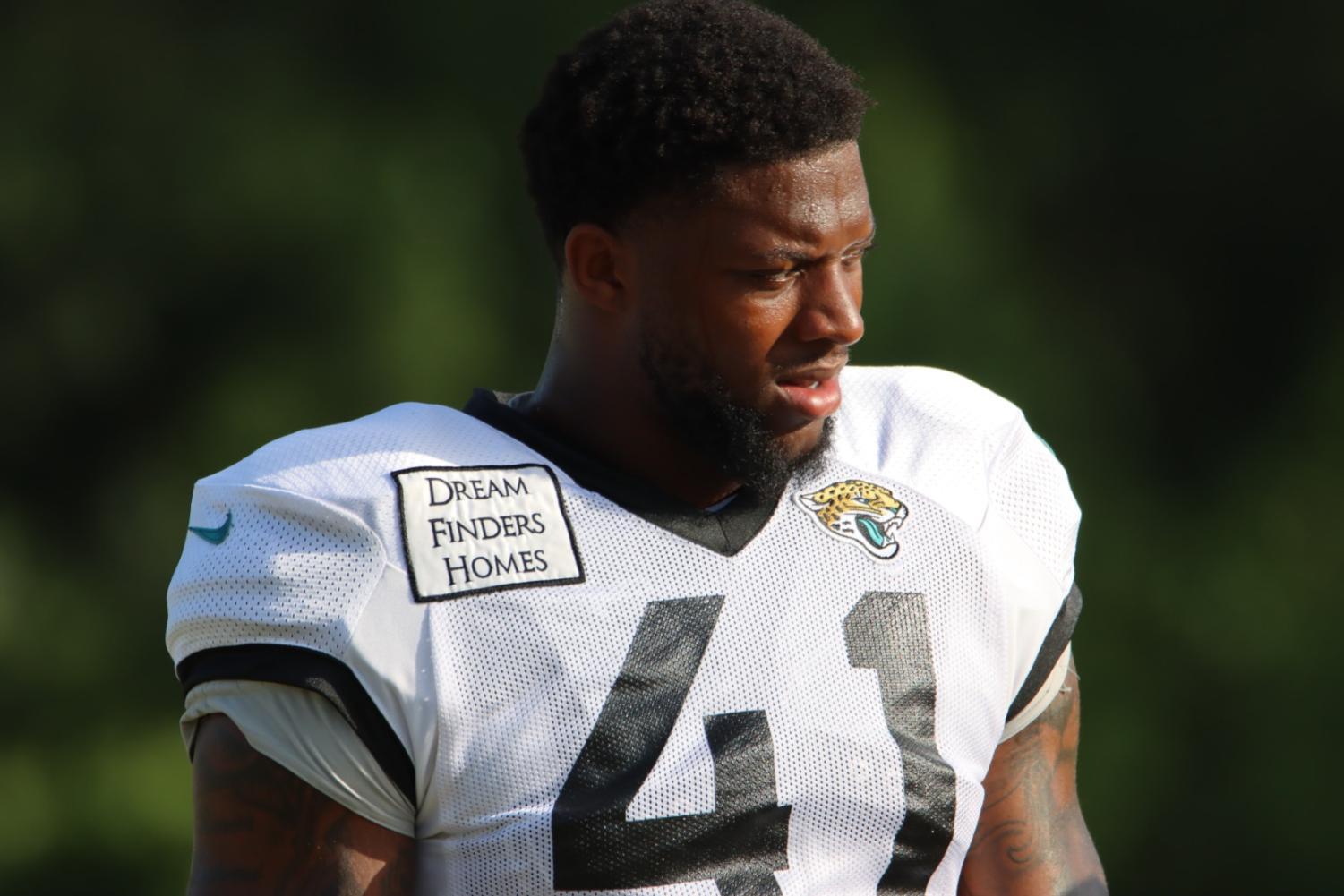 While Lawrence and his offense have been the focus of most headlines since his arrival, it was the defense that stepped up. They had gotten pressure on Dobbs throughout the night but weren't able to follow that up with results.
With less than three minutes remaining in the fourth quarter, they finally broke through.
Yet again, Rayshawn Jenkins came through, jarring the ball loose from Dobbs on a blitz. The fumble found its way directly to linebacker Josh Allen, almost as if it was destiny. Allen scooped it and took it to the house, giving the Jaguars their first lead of the night.
The defense pieced together another stop, securing the win and the division crown. For the first time since 2017, the Jaguars were in the playoffs. 
It has been a wild ride, but it's just getting started. Jacksonville faces the Los Angeles Chargers at TIAA Bank Field on Saturday at 8:15 p.m. The Jags easily beat the Chargers earlier this season, but as last week's game showed, nothing comes easy during this time of the year.
The Jaguars will need to play a better game – specifically on offense – if they want to win Saturday. This group is eager to defy the odds, something this franchise has done before.
This fanbase has been through it all. With this newfound success, the city has certainly responded. A capacity crowd of over 70,000 attended Saturday's win, with even more expected for their duel with the Chargers.
The team feeds off this energy, which will be crucial this weekend. No matter the outcome, you can bet on Jags fans to make the most of this opportunity.
___
For more information or news tips, or if you see an error in this story or have any compliments or concerns, contact [email protected].