UNF offers details on construction on Alumni Drive
Ospreys returning to the nest for the Spring 2023 semester were met with a potential inconvenience, as part of Alumni Drive had been blocked off with construction, limiting it to one lane. This closure was to allow for the creation of a new path to Osprey Crossings. Spinnaker also found out the purpose and scope of this project, its projected timeline, and what it means for the future.
The road is closed to facilitate the construction of a new walkway that will lead from the intersection of Alumni and UNF Drive to Osprey Crossings. This new walkway will be constructed over the lake currently next to the sidewalk.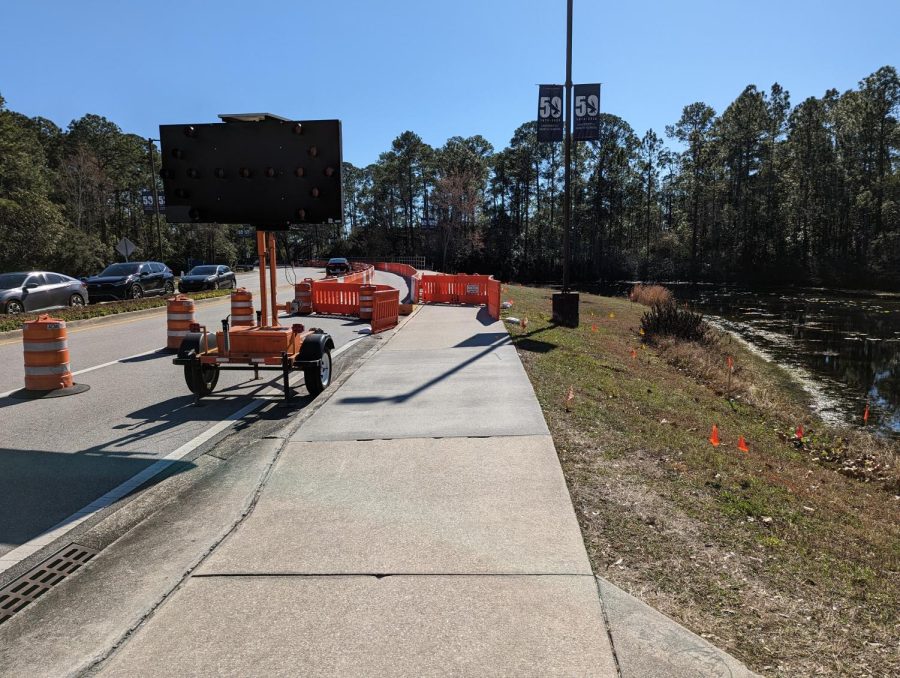 This construction was hardly unprecedented, as it had actually been planned for several years. The walkway was present on the UNF Master Plan from 2020, which details potential construction and remodeling projects that may materialize over the next decade. This plan was first covered by Spinnaker over a year ago. 
In an interview back then, Director Paul Stewart elaborated on the Master Plan, and specifically mentioned the now finished Lot 14 walkway construction and Lassiter Hall renovation, in addition to the currently in-progress Osprey Crossings walkway. 
At the time, Stewart went into detail about the walkway. He explained how it would be similar to the aforementioned Lot 14 walkway, and would create a more efficient walkway for students while enabling them to avoid walking dangerously close next to UNF Drive.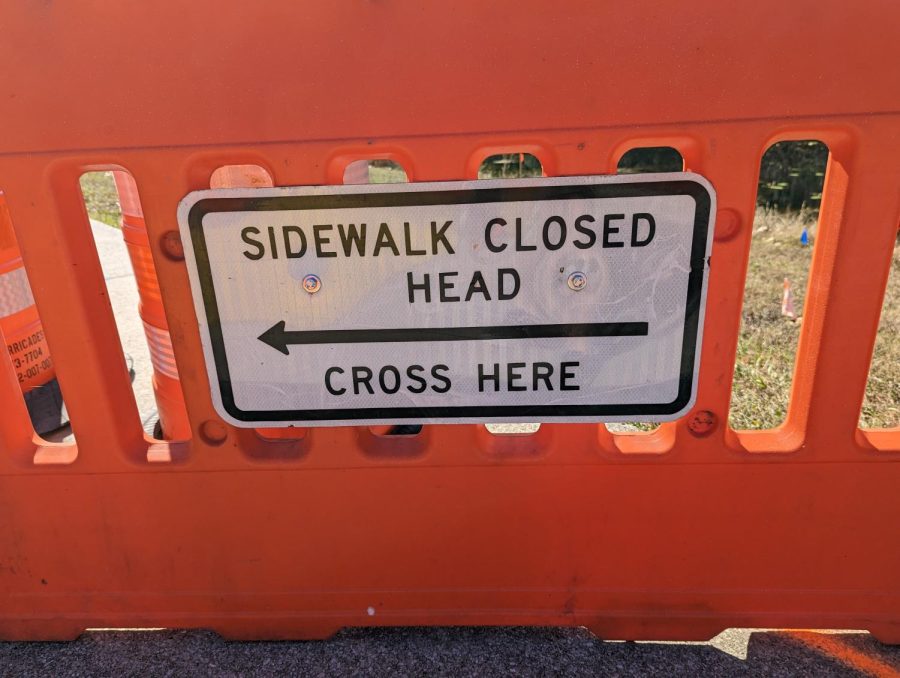 Director Stewart confirmed in a recent email that this project is what has currently restricted the outbound lane of Alumni Drive. The project is expected to be completed over the course of this summer in preparation for the Fall 2023 semester.
___
For more information or news tips, or if you see an error in this story or have any compliments or concerns, contact [email protected].