Hendricksen's career night leads men's basketball past Queens
The University of North Florida (UNF) men's basketball squad got back on the right track with a win over Queens University on Thursday, highlighted by a 35-point performance by forward Carter Hendricksen.
It was a thrilling game, with the UNF Ospreys coming out on top 95-90. This victory snapped a three-game losing streak, with the squad's last win coming on Jan. 5.
Things didn't get off to a favorable start for the Ospreys, with the Royals taking control early on. Just six minutes into the game, a jumper by Queens guard Kenny Dye pushed their lead to nine points.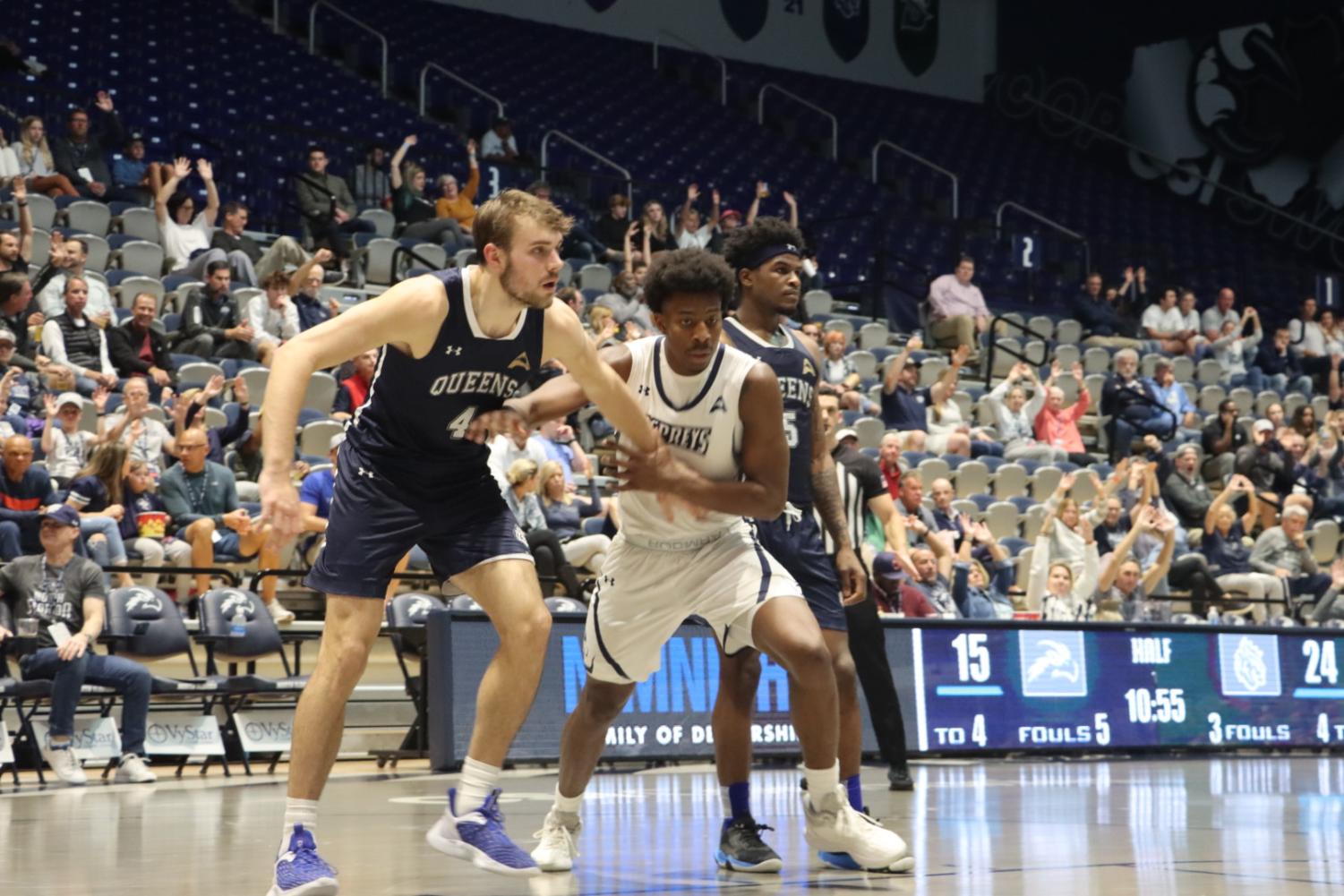 Queens continued to lead for much of the first half, but things took a turn in the closing minutes as a rejuvenated Ospreys squad fought their way back into contention. With a little over three minutes left until halftime, UNF took their first lead of the night thanks to a bucket from forward Jonathan Aybar.
The Ospreys expanded on this, taking a 51-47 lead into the break. A strong showing at the end of the half was more than encouraging, but there was still another 20 minutes of action to go.
It didn't take long for Queens to snatch the lead back with a Jay'Den Turner three-pointer putting the Royals back in front just two and a half minutes into the half. The High Point, North Carolina product had plenty of explosive moments in his 17-point performance. The real star for Queens was guard AJ McKee, who racked up 28 points for his team.
It was close for the remainder of the second half, but these big-time showings from the Royals weren't enough to lift them over UNF.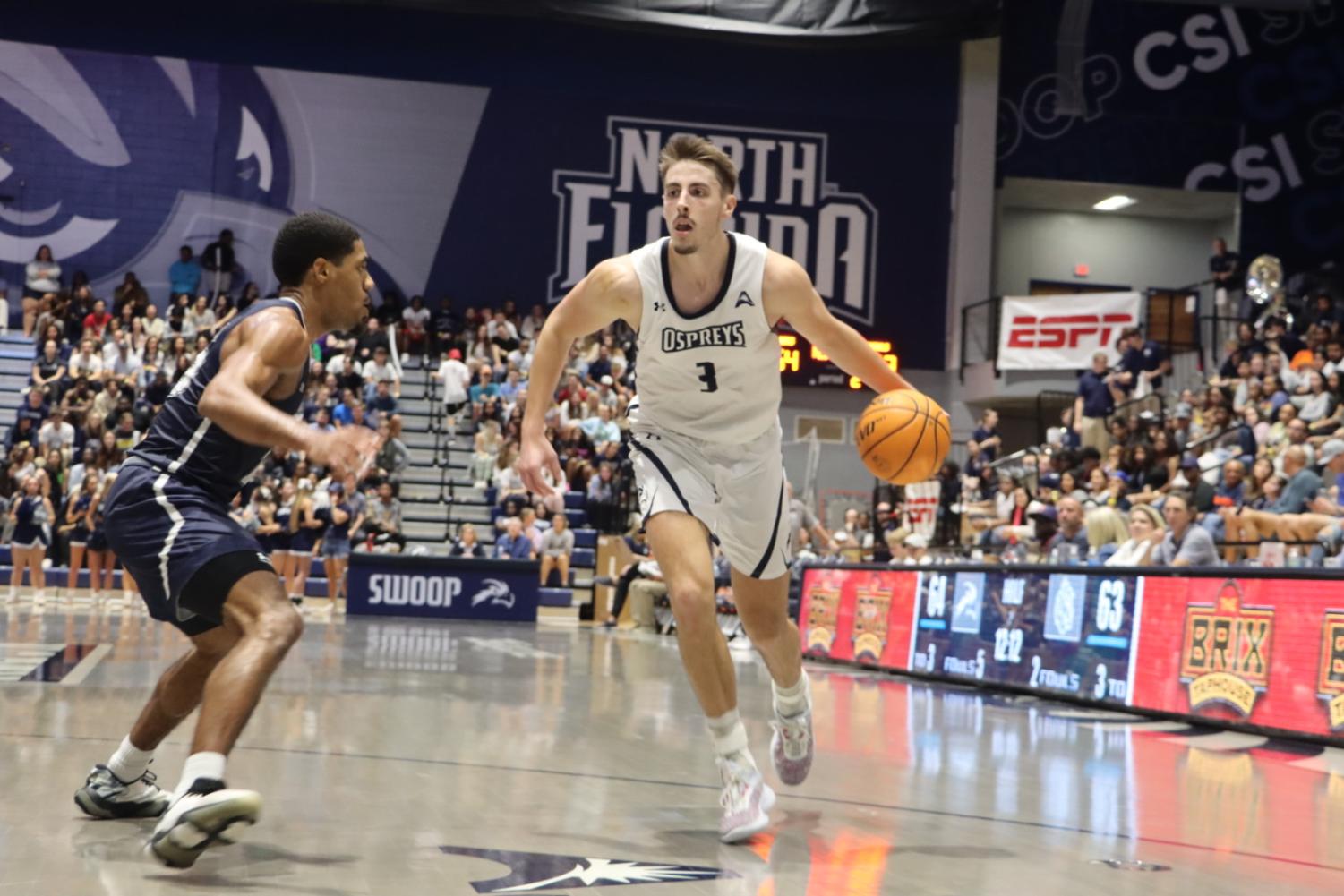 Ultimately, the player of the night was easily Hendricksen, who posted a career-high in points and was beyond clutch down the stretch. The Kentucky native's free throw shooting and a key rebound late helped seal the deal for UNF.
It was a strong night all around, as three Ospreys posted double figures in the scoring department. Guard Jose Placer had quite the performance himself, contributing 22 points and five rebounds.
An energized Hendricksen, along with his teammates, fired up the student section as it became evident that a win was imminent. Thursday's game showed just how great of an atmosphere the student section can bring, even when facing a new rival.
The Ospreys are back at it on Saturday as they face Liberty University. The Flames will be looking to avenge last season's defeat, in which UNF guard Jarius Hicklen dropped 31 points en route to a huge win for the Birds of Trey.
An exciting win like this could be crucial to getting the Ospreys rolling at the right time, as every game matters during conference play.
___
For more information or news tips, or if you see an error in this story or have any compliments or concerns, contact [email protected].