OPINION: Limayem is in an impossible position
[This article was corrected on Thursday, March 23, 2023, to reflect that the UNF Board of Trustees has not made a statement regarding proposals by the Florida legislature and DeSantis administration.]
I would not want to be Moez Limayem.
Our university's president is, let's say, stuck between a rock and a hard place. As one student put it, Limayem is definitely "feeling the pressure." However, this pressure isn't just from students.
UNF is run by its president, Limayem, but also by a Board of Trustees. 11 members are appointed by the state governor, Ron DeSantis and the Florida Board of Governors (lots of boards, I know). The other two are the president of the Faculty Association and the president of our Student Government. 
According to their website, they are responsible for "cost-effective policy, implementing and maintaining high-quality education programs consistent with the university's mission, performance evaluation, and developing a process, meeting state policy, budgeting, and education standards."
Translation: "We're trying to follow the rules and make as much money as possible."
This puts Limayem in an impossible position. Students and faculty don't want the university to follow the state's lead on education but it would be in the best interest of the board to comply and keep state funding.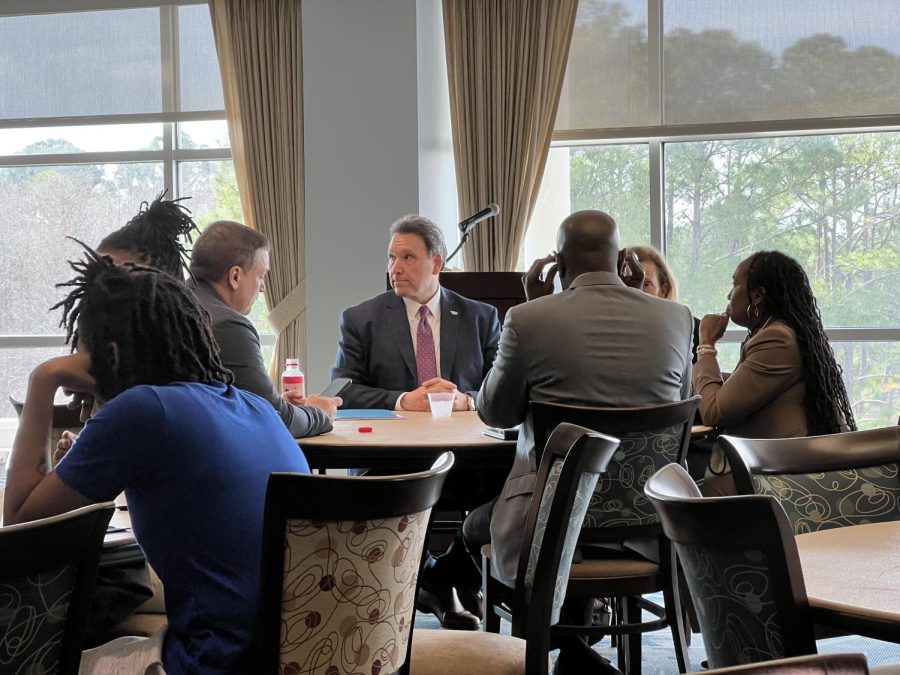 We want UNF to defy the mandates made by the state and protect our academic freedom. However, this comes at the cost, literally, of our school potentially losing its state funding and even accreditation. That is the death knell for any public university. 
That's why when I read Limayem's email, I wasn't upset by the standard PR rhetoric. I honestly felt bad for the guy. 
His hands are tied; if he listens to the students and faculty, he runs the risk of eliminating our school's state support. If he abides by bills like HB 999, if it's passed, UNF becomes a mouthpiece for state-sponsored orthodoxy. 
Don't get it twisted- I'm no Limayem apologist, and I'm definitely not saying that we as students and faculty shouldn't fight for our educational freedom. What I am saying is that this issue is far more than one man. 
We are not his only priority; he has a 13-member Board of Trustees, the Board of Governors and the state of Florida to appease. Limayem is not entirely responsible for the fate of this university- he is one part of the Goliath that is the state education system.
This is the reality in which we find ourselves. In my last piece, I said that we should fight back against DeSantis's and his allies' efforts to muzzle our educational freedom. 
"So, he wants a war? Fine- we'll give him one," I wrote. 
I'd like to add that war requires sacrifice. If Limayem's email is any indication, we need to realize that keeping our education free from government interference will come at a cost. 
The question is, are we willing to cover it?  
___
For more information or news tips, or if you see an error in this story or have any compliments or concerns, contact [email protected].