Baseball does the improbable, knocks off Florida State with walk-off victory
The University of North Florida baseball team faced off against the Florida State University Seminoles on Wednesday, pulling off the win after a wild pitch in the tenth inning.
This contest was played at Harmon Stadium, with Wednesday's matchup being the first time that these two teams have met inside the Nest.
Things started slow to begin the contest, with the first run of the game occurring in the third inning after an RBI single from UNF freshman Alex Lodise, which allowed junior Aiden Sweatt to reach home.
The Seminoles kept things close on offense however, managing to stay on top of UNF with a 7-5 lead all the way through the seventh inning, thanks in large part to a two-run homer by FSU freshman infielder Cam Smith.
In the eighth inning, UNF exploded offensively, putting up seven runs thanks to a variety of players including a home run by junior Cherokee Nichols. This gave the Ospreys a 12-8 lead at the end of the inning.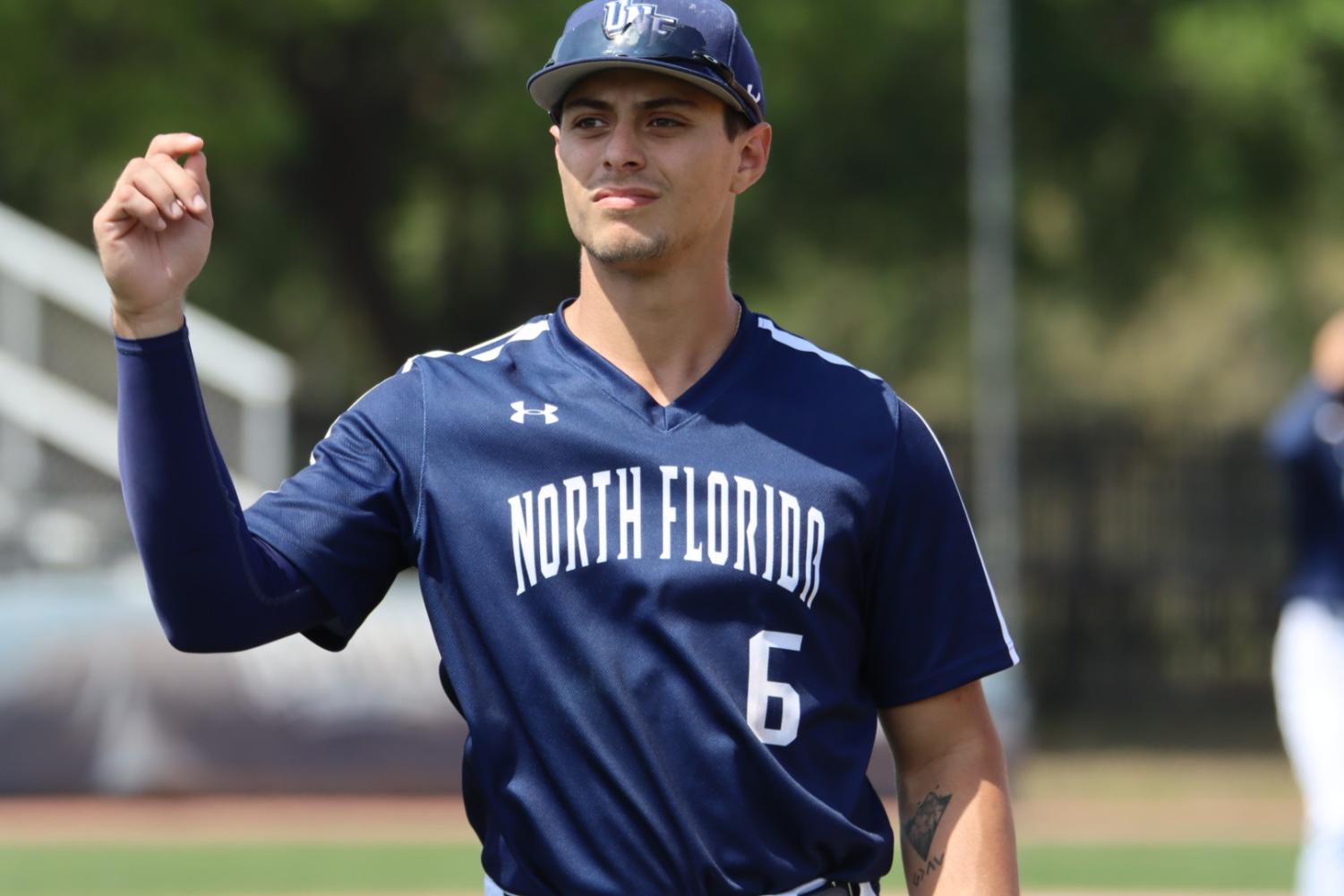 FSU wasn't far behind, however, putting up four runs in the ninth inning to tie the game at 12 runs even. It would now be up to an extra tenth inning to decide the game.
The extra inning is where the Osprey magic happened, with the inning tied at two runs thanks to an Alex Lodise double, UNF sealed the contest thanks to a wild pitch taken by freshman infielder Finn Howell, allowing Howell to walk and for Nichols to score the winning run.
With this huge Sunshine State win, UNF baseball is now 21-16 with a four-game winning streak to its name. 
North Florida has defeated yet another ACC team for the third year in a row, and Aiden Sweatt has further made his presence known with his sixth three-hit game on the year.
This contest was also UNF's first win against Florida State since the 2021 season, a monument to how much this unit has improved in the last two years.
The Ospreys will be traveling to Lynchburg, Va. this weekend as they are set to take on the Liberty University Flames for a three-game series. Then on Tuesday, UNF will be traveling to Gainesville to face yet another in-state opponent in the Florida Gators.
___
For more information or news tips, or if you see an error in this story or have any compliments or concerns, contact [email protected].