A month after releasing guidance for its members to "comply now [and] grieve later" with SB 266 — a newly signed law that set new guidelines for faculty unions, among other changes — Florida's largest faculty union filed a federal suit on Tuesday, challenging the law's arbitration ban. 
The action was spurred by the United Faculty of Florida's chapter at the University of South Florida, UFF-USF, and three individual faculty members who were laid off from the university, according to the union's release. The broader, state-wide union organization joined the filing to "challenge the SB 266 arbitration ban and to protect union contracts in Florida's university system." View the union's full filing here. 
Aside from widespread changes to diversity, equity and inclusion in higher education, which have rung alarm bells for education experts across America, SB 266 also introduced new processes for the hiring and retention of university faculty. Mainly, it placed the power to decide whether faculty are retained or fired in the hands of university presidents. 
The shift of power from a neutral and unbiased arbitrator to each university president upends "decades of precedent," the union said. 
"In this case, we collectively challenge the university's refusal to arbitrate layoffs, despite local contractual requirements to do so," UFF wrote in a Wednesday press release. "[…] and we fight for the property rights of public employees in their continued employment under the Fourteenth Amendment to the United States Constitution."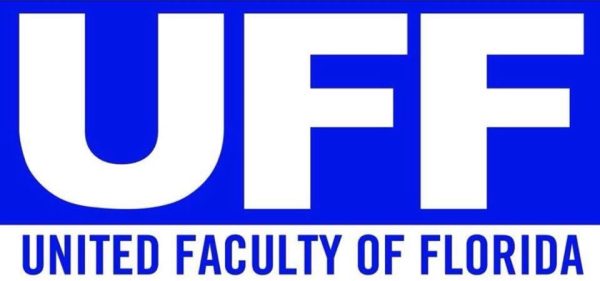 Even when Gov. Ron DeSantis' pledge to quash diversity, equity and inclusion in Florida's public higher education wasn't yet tangible, UFF was already outspoken about their disagreement. 
When SB 266, as it came to be known, trekked through the state's legislative system, and was officially filed, passed and signed, the union remained vocal about the potential implications for what it meant not just for students but faculty too. 
In July, UFF wrote that they believe the law is vague, but intentionally so, to try and use state authority to limit and censor speech among students and faculty and to limit the free exchange of ideas in the classroom. 
Their message remains the same with this official filing. 
"UFF and its members continue to believe that it is a fundamental right of every American to receive a fair hearing before a neutral decisionmaker when their rights are under attack, in the workplace and beyond," the union wrote in the release.
This is a breaking news article. Stay with Spinnaker as we continue to cover the United Faculty of Florida's legal action against the state.
___
For more information or news tips, or if you see an error in this story or have any compliments or concerns, contact [email protected].