Opinion: March madness helps UNF realize its potential
Lately, it's good to be an Osprey. Yesterday CBS announced the UNF men's basketball team will face Robert Morris University in a play-in game in the NCAA tournament as part of the First Four. Last week, our men's basketball team won the Atlantic Sun Conference on March 8, making school history and securing UNF its first-ever spot at the NCAA Tournament "Big Dance."
Spectators stormed the court after the A-Sun Conference tournament victory in a sold out UNF Arena. All last week before spring break, campus entities planned seemingly endless celebratory events, from banner painting, to "Swoop Coupe Giveaways" to a watch party for the NCAA selection show. While it still may seem surreal to students, national exposure of UNF's participation in the tournament is already palpable.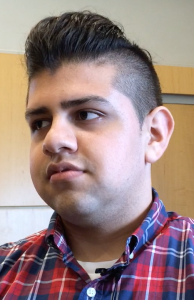 Daniel Saenz, construction management senior, was at the championship game and participated in the crowds that stormed the court at the end.
"There was really this cool like, confident almost cocky atmosphere between the fans," Saenz said. "It was just like, 'No, this is our day. We're storming the court.'"
In 2013, a similar instance happened when Florida Gulf Coast University's men's basketball team made it to the Sweet 16. Although FGCU is a relatively young school, it has quickly risen to national prominence thanks to its participation in the NCAA Tournament.
In an interview with Spinnaker, FGCU Vice President and Chief of Staff Susan Evans said its success in the tournament put FGCU on the map. "I would say, light years ahead of our time," Evans said.
Although in March 2013 enrollment was already mostly solidified for its academic year, the school saw an increase of 39% in applications from First Time In College students (or freshmen) in 2014. Additionally, they saw an increase of 68% for out-of-state freshmen.
Albert Colom, associate vice president for Enrollment Services at UNF, said our exposure is going to have very positive effects. Although UNF is being recognized for its athletics, Colom said our victory will "also highlight academic success and our students."
Enrollment Services at UNF hasn't experienced a dramatic increase in interest from prospective students in the past few days, but if FGCU's story is any indication, it will only be a matter of time.

While enrollment services has yet to see any tangible effects, Athletics Director Lee Moon can already quantify the changes to come by traffic flow on UNF's Athletics website. He said on a typical week before the game, the UNF Athletics website received about 10,000 views. Between winning the game on Sunday, March 8 and the following Monday morning, the website was viewed over 100,000 times.
Although FGCU didn't track website views, emails from prospective students increased by 85%, according to Evans. Furthermore, phone calls from prospective students increased by 32% and tours by prospective students increased by 38%.
"It really gave this kind of a rallying point for our campus," Evans said of the on-campus response to FGCU's victories. "There's a huge, huge sense of pride." Our own campus has echoed that sense of pride.
"There's an unbelievable energy, enthusiasm and awareness on campus about our basketball team," Moon said. He said apparel sold at the bookstore is flying off the shelves, which is also something that FGCU experienced.
When comparing FGCU's sales in March 2013 to March 2012, sale of women's apparel increased by 822%, and sale of men's apparel increased by 2,270%.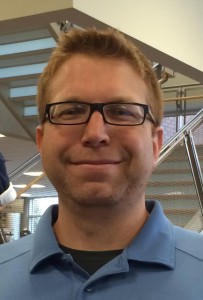 According to Matt Davidson, store manager at the UNF bookstore, they've already seen a 500% increase in clothing sales for the month. On the morning of March 12, the bookstore processed 120 online orders at a time of the year when they usually have none.
One of the main differences between the effects seen at FGCU and those seen at UNF is the progress each school has made: FGCU made it all the way to the Sweet 16, while UNF is just beginning the long road to the same place.
Moon kept calling the impact of UNF's victory in the Atlantic Sun Conference and the way it's impacted the school so far "unbelievable," and for good reason. Two weeks ago we were concerned about student apathy, an especially hot topic as student government presidential elections came closer. Now, students are excited to be involved with a school that's doing so well, and are so proud of it.
Janrei Villavicencio, freshman communication major, regrets not going to the game on March 8 himself. Fortunately, he was able to FaceTime his friend and experience it that way. Of the reaction on campus this week, Villavicencio said, "It's been poppin'."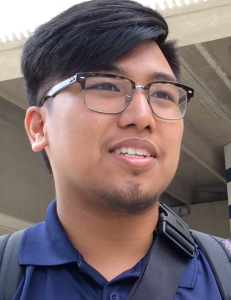 "Osprey Plaza has been packed every single day, there's activities every single day, let alone like the whole elections going on, but everything on campus seems to be poppin'," Villavicencio said. "The morale has definitely been way up."
"I'm really excited because it's finally putting UNF on like the map, to be seen," Lexus Sierra, deaf education senior, said. "Normally no one knows the school because we don't have a football team, and that's what schools are focused on in college. So it's finally relevant to come to UNF."
One of the most popular reasons students come to UNF is its small size. No one seems concerned, however, about the potential increase in enrollment, aside from its effects on parking.
"If we get the parking spots for it," Saenz said, "the more the merrier. That will be more people to demand a football team too, and that'll be great."
"I think UNF has amazing potential, and if enrollment does increase that's amazing for us," Villavicencio said. "The larger the enrollment, the closer we are to getting a football team."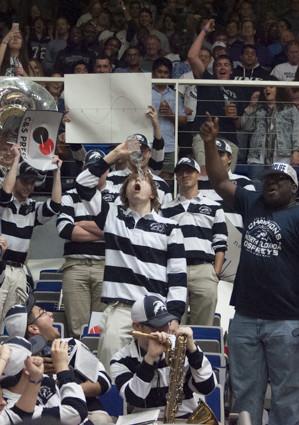 Whatever impact UNF's participation in the Big Dance has in the future, the most important thing it's done is increase the amount of pride people have in their school. Everywhere you go it seems people are talking about the win and celebrating, even more than a week after it happened. That's not something you see every day in a place labeled "commuter campus."
Evans said FGCU will be rooting for the Ospreys as the tournament progresses. Having experienced the madness firsthand, Evans said what makes her happiest about FGCU's time in the tournament are the memories it inspired for students.
"They'll always know they were a student here when we went to the tournament," she said.
The same sentiment is echoed by Moon, who said the "unbelievable national exposure" isn't just about the team, but also about the student in the UNF band, Stephen Putnam, who has become an internet celebrity.
"You can't put a value on that," Moon said.
The UNF men's basketball team's victory unleashed an unprecedented flood of school pride on campus that had everyone swooping the entire week before spring break.
Although the Ospreys will continue to play in the tournament, the school already has the most important gains from it: student interest, student involvement and student pride. As the team progresses, those gains will only grow, and with them so will the school. So it's time to celebrate both the basketball team's success, and the pride we feel to be an Osprey. For the first time in a long time, I feel good saying it: SWOOP!
—
For more information or news tips, contact [email protected]; if you see an error in this story or have any compliments or concerns, contact features@unfspinnaker.com.