Osprey Sports Swoop-Up: Volleyball makes comeback on the road
Joslyn Simmons
November 3, 2015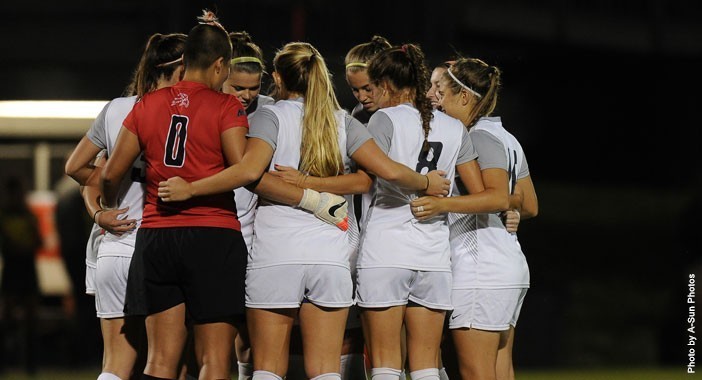 Friday, Oct. 30
Volleyball
The Osprey volleyball squad began its four-game road trip with a loss at Florida Gulf Coast University 3-1 on Oct. 30. FGCU (19-8 overall, 8-2 A-Sun) held a strong defensive presence with 74 digs as a team.
Women's soccer
The UNF women's soccer team (4-11-2, 2-4-1 A-Sun) lost 6-5 in penalty kicks in the first round of the A-Sun Championship after a 1-1 tie in regulation against cross-town rivals the Jacksonville Dolphins. UNF's 31 shots (8 on goal) made for plenty of scoring chances, but 7 saves from JU keeper Sara Wicks made the difference in the contest.
JU junior forward Cassie Elmore scored the first goal of the match just before the 56-minute mark. UNF would respond with a goal from sophomore forward Jess Kinlaw with an assist from fellow sophomore forward Sarah Wasser a little after the 82-minute mark.
When it came to penalty kicks, JU edged past UNF by one for the victory to, moving them on to the next round.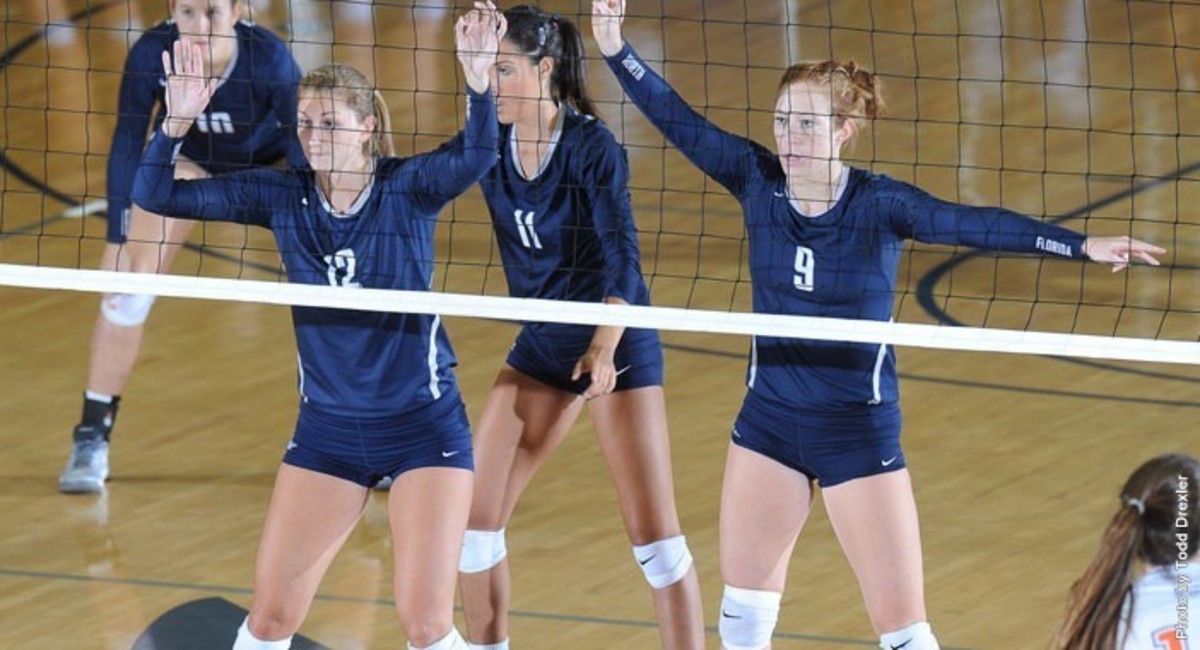 Saturday, Oct. 31
Volleyball
UNF volleyball overcame a 2-0 deficit against the Stetson Hatters, coming out with a 3-2 victory on the road in Deland, Florida on Oct.31.  The Ospreys (18-9 overall, 4-6 A-Sun) had four players in double-digits kills. UNF sophomore outside hitter Katarina Raicevic led the team with 15 kills, and the Ospreys forced 16 team blocks.
In the third set, the Ospreys gained the lead and did not look back, sealing the set point 25-13 over the Hatters (10-14 overall, 4-6 A-Sun). During the fourth set, the two teams exchanged points before UNF junior middle blocker Carina Hoff forced several kills for a 25-20 victory. In the final deciding set, after key blocks at the net, the Ospreys closed out the game and match for a 15-9 victory.
With the win, UNF snapped a four-match conference losing streak. Next, the Ospreys will face the NJIT Highlanders (6-20 overall, 1-9 A-Sun) on the road on Nov.6. The Atlantic Sun Volleyball Championship tournament begins Nov. 19.
—
For more information or news tips, or if you see an error in this story or have any compliments or concerns, contact [email protected].