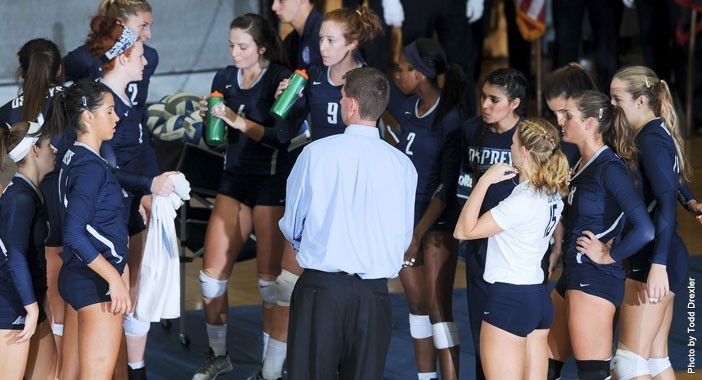 Volleyball finishes road trip
UNF volleyball (19-10 overall, 5-7 A-Sun) concluded their last regular season road trip with two games over the weekend.
The Ospreys swept conference newcomers New Jersey Institute of Technology (NJIT, 6-22 overall, 1-10 A-Sun) 3-0 for the second time this season Nov. 6. In the final set, UNF would close out with their second-largest margin of victory for this season for a 25-8 victory. Junior middle blocker Carina Hoff led the team with 9 kills while her teammate sophomore outside hitter Katarina Raicevic had 8 kills. On the defensive front, junior middle blocker Erin Edwards had 6 blocks.
UNF found themselves on the other end of a sweep, losing to the Lipscomb Bisons (19-8 overall, 11-1 A-Sun) on Nov. 8. Sophomore outside hitter Courtney Miller had 9 kills while fellow teammate senior outside hitter Ambre Desaulnay had 8 kills. Freshman defensive specialist Ashley LaBorde had 11 digs during the match, the fourth consecutive match LaBorde led the team in digs.
There were 20 team blocks between the two teams. Despite the sweep, there were 24 ties and 13 lead changes recorded for the match.
The Ospreys will be back at home for the final two games of the regular season. First, UNF will face the Kennesaw State Owls (16-7 overall, 8-4 A-Sun) on Nov. 13 at 7 p.m., and the Ospreys will finish the season against USC Upstate on Nov. 14 at 3 p.m.
UNF swimmers stay afloat individually, sink as a team against UNC Asheville
On Oct. 7, the UNF swim team lost to UNC Asheville 152-110 during the Coastal Collegiate Swimming Association Duel Set.
Individually, senior Amy Taylor won the 500 freestyle, 1000 freestyle and 200 butterfly with times of 5:09.83, 10:37.55 and 2:06.59 respectively.
Sophomore Chase Walker grabbed first in the 50 freestyle during the meet with a time of 24:97. Walker would finish with a new season-best during the 100 freestyle with a time of 53:96, good for second place at the meet.
The Ospreys' next meet will take place Nov. 19-22 at the Florida Tech Invitational in Melbourne, Florida.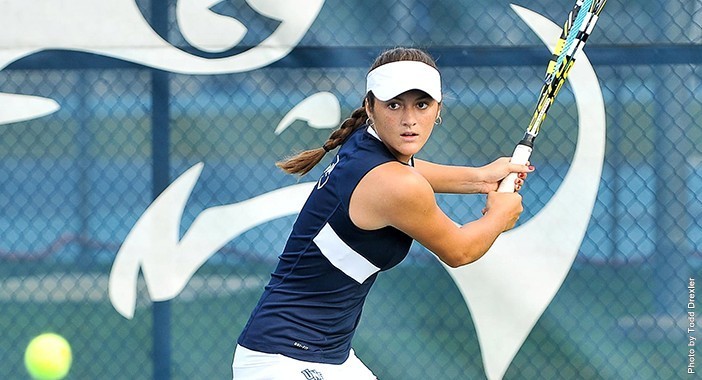 Women's tennis team hangs up its rackets for the fall
On Nov. 8, the UNF women's tennis team closed out their third day at the USTA Collegiate Clay Court Invite in Lake Buena Vista, Florida.
Junior Michelle Valdez dropped in the singles quarterfinals 6-2, 6-3. Sophomore Luise Intert snagged a win in her consolation single draw third round match winning the sets 7-5, 6-3.
The Osprey women's tennis team will return to the court for spring action on Jan. 16-18 at the Michigan Invite in Ann Arbor, Michigan.
—
For more information or news tips, contact [email protected]; if you see an error in this story, contact [email protected].