Ospreys fall in A-Sun Semifinal
Poor shooting, sloppy defense and lack of rebounds led to the Osprey's 89-56 defeat against the Florida Gulf Coast Eagles March 3rd at the UNF Arena.
The Ospreys started hot in the first half, taking a nine-point lead with 11:31 left. However, the Eagles found their rhythm and made a run to take a 45-31 lead going into halftime.
UNF Head Coach Matthew Driscoll said the team's energy started out good, but slowly declined.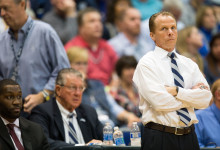 "I thought at the 12 minute mark, I really felt that we resorted back to some things that hurt during that slide and part of it was just offense," Driscoll said. "To their credit, they dominated us in every single facet."
UNF shot just 28.6 percent from behind the arc in the first half, compared to 66.7 percent from the Eagles.
The Eagles dominated the second half, out-rebounding the Ospreys 28-11, while shooting 58.8 percent from the floor.
Starters Trent Mackey and Nick Malonga had no points, combining to go 0-8 from the field.
This was the largest win over a number one seed in A-Sun history.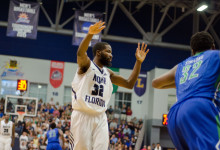 "Nobody should come in your home and beat you by 30," Moore said. "We let our offense dictate our defense as well as not hitting shots."
With 7:18 remaining in the game, senior forward Demarcus Daniels fouled out with five points, one block and three rebounds.
North Florida shot 30.8 percent from the floor and 25.8 percent from three. The Eagles controlled the paint, scoring 42 points down low, compared to the Osprey's 14.
Four Eagles tallied double figures, and forward Marc-Eddy Norelia finished with a 23 point, 13 rebound, double-double.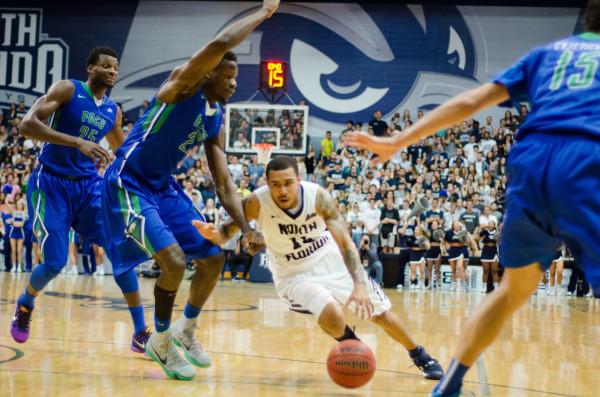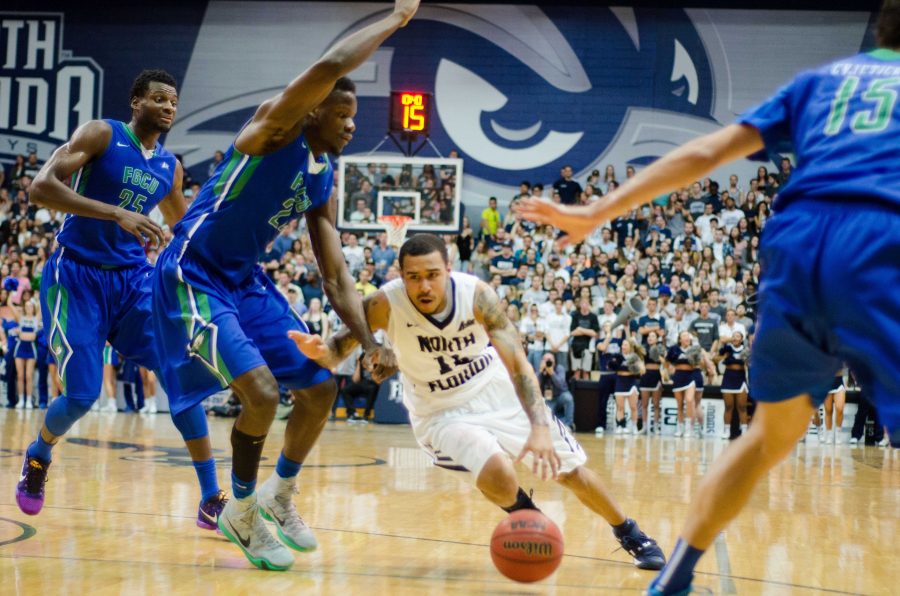 Osprey point guard Dallas Moore finished with 15 points, five assists and three rebounds, and forward Beau Beech notched ten points.
As Spinnaker previously reported, while the Osprey's A-Sun Championship aspirations are over, their season is not.
Stetson, who beat Lipscomb 96-75 to advance to the championship, is in the midst of a year-long post-season ban. Should Stetson win Sunday, the Ospreys would replace them in the NCAA March Tournament because of their regular season record. If the Eagles win, the Osprey's season will continue in the National Invitation Tournament instead.
—
For more information or news tips, or if you see an error in this story or have any compliments or concerns, contact [email protected].